Gareth Fowler Quartet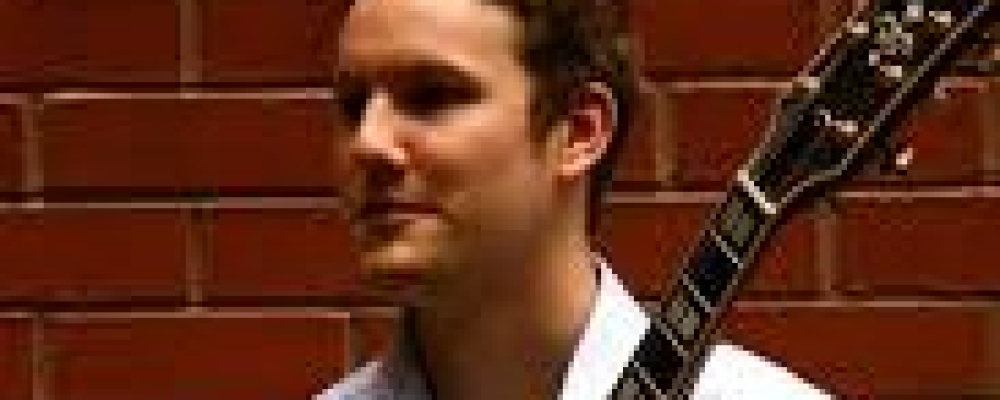 We welcome the rising star of the guitar with a new venture and repertoire.  Gareth brings his own band to the Red Lion; having only appeared here before (to such acclaim) as a side player, with Dan Bayliss Qt in April. Gareth graduated from Birmingham Conservatiore where he studied with Phil Robson, Jez Franks, Zolte Bende and Dave Cliff. While still a student he  performed widely including Cheltenham Jazz Festvial with Chris Potter, Norweigian Jazz Festival, toured in South Africa with the Global Voices Project, Denmark and Germany. Upon graduating Gareth now performs with Percy Purseglove, Mike Williams, Andrew Bain, Mark Hodgson, Jeremy Price, Henry Lowther, Art Theman and more.
His high energy quartet has new compositions to explore with influences from South American music as well as from the tradition of Jazz.
With Gareth on guitar are: Daniel Bayliss on alto, James Banner on bass and John Hirst on drums.
"music full of melody and forward motion" Peter Bacon, Jazz Breakfast
"He was in his own world where strings and wood ruled. A study of concentration, he played beautifully much to the obvious respect of his band mates; I adored him"  Althea Patterson - Birmingham Review
'His playing – richly supportive, harmonically sophisticated, soaring on the solos' Peter Bacon - Jazz Breakfast
£5/Members free