Walsall Jazz Orchestra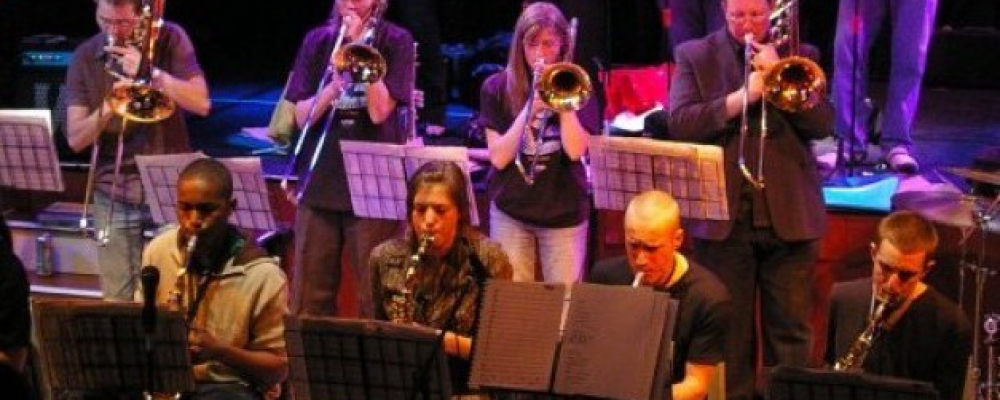 The Walsall Jazz Orchestra is a 19 piece big band which, unlike the vast majority of such bands, plays contemporary, rather than traditional  music. They feature well known composers such as Pat Metheny, Mike Gibbs and Chick Corea, as well as a number of original compositions.
In 1975, John Hughes formed the Walsall Youth Jazz Orchestra (WYJO) which rapidly became one of the UK's leading youth bands, the Arguelles brothers, Martin Shaw, Richard Iles, Nick Purnell, Duncan Mackay and Pete Cater were among the fine musicians who passed through its ranks.
In 1994 Walsall Jazz Orchestra was formed around a nucleus of former WYJO players. Since then the orchestra has produced three critically acclaimed recordings "Watershed"," Devil in the Detail " and "Little Steps" and has performed throughout the UK and abroad, including the Montreux Jazz Festival and the Royal Festival Hall.
The current Orchestra continues to play adventurous contemporary jazz composition by the likes of Chick Corea and Pat Metheny plus original pieces by members of the band. Its aim is to perform large jazz ensemble music which does not sacrifice the looseness of a small jazz group.
 "...the hard core WJOers keep doing the day jobs and relieve those post-work tensions by blasting out the joyous sounds of Jaco Pastorius, or Pat Metheny, or their own Tim Amann.
They've played in hotel bars, in tents in provincial city parks, at beer festivals, and on at least two occasions they have played at the Montreux Jazz Festival.
When that little funky electric piano figure from Tim Amann starts, Carl Hemmingsley adds the rim shot, Adam Gilchrist the bass line and the horns gently add a quiet pulse before the saxophones top it with the curling melody and Richard Sandford launches into his distortion-laden guitar solo, then I have no choice but to grin.
This is Amann's Little Steps, one of their great showpieces, which really should be available on prescription from the NHS. It'll cure most things.
The other thing I love about WJO is that it breaks strongly with the tradition for big bands to be all-male affairs. And, no, the good women of the band are not restricted to the genteel occupations of playing the piano and singing – they blow, and, my, how they blow!"
Birmingham Post
 a clip from an earlier gig can be seen here:  https://www.youtube.com/watch?v=JeQXUQDk-kw
 £12; Members £10; Students £5