Preston/Glasgow/Lowe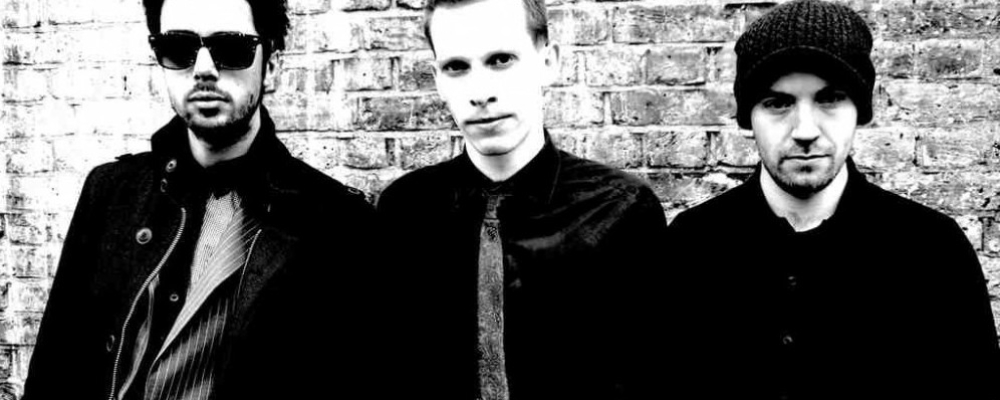 Birmingham Jazz proudly welcomes the return of this exceptional Jazz trio from London. Formed in 2011, Preston-Glasgow-Lowe is a new dynamic group consisting of three of Jazz's most creative young instrumentalists. In the whirligig world of London's music scene there must be thousands of talented idealistic players looking for other people to realise their projects. Now and again the chemistry works and something original and impressive happens, as in the case of Preston – Glasgow – Lowe (aka David – Kevin – Laurie to their friends).
The three young jazz adventurers hooked up while each was busily making their name working with increasingly prestigious jazz names from the UK and beyond. Their shared interest in improvised music rooted in longer compositions brought them together  and their initially casual get-togethers soon made it clear that a Guitar – Bass – Drums trio was very much on the cards. Each is a technically fearsome player and there's always something to hook onto, whether David Preston's drifting harmonic invention on guitar, Kevin Glasgow's seething work on six-string bass guitar or the barely-repressed seismic undertow of Laurie Lowe's drumming. The resulting pieces show just what good things can happen when the right people get together.
Sharing on-stage credentials with esteemed musicians such as John Scofield, the Foreign Exchange, Melody Gardot, Robert Mitchell and Tommy Smith, they bring a unique and seasoned sound derived from their work as side-men combined with their shared love of improvisation, intricate composition, rhythm, and accessible melodies. Aiming to expand upon the format of the guitar trio they combine their virtuosic skills as soloists and accompanists with extensive composition and elaborate arrangements.
David Preston is involved in many diverse projects including leading the group Meridian with Empirical drummer Shane Forbes, recording a quartet EP of his own original compositions featuring Ernesto Simpson, Brandon Allen & Tom Farmer, MD to Ian Shaw, and writing with Melody Gardot earlier in 2012.
Kevin Glasgow plays bass and guitar in a number of projects, including Tommy Smith's Karma, the Seb Pipe's Life Experience, the Nicolas Meier Trio, the Bill Mudge Trio and the Alex Hutchings Band.
Laurie Lowe has play with some of the top Jazz musicians in the country, such as Gilad Atzmon, Nicolas Meier, Jim Mullen, Tony Kofi, Dave O'Higgins, Andy Sheppard, Mike Mondesir, Robert Mitchell, Zhenya Strigalev and Carl Orr. He's has also toured with the Grammy Nominated American Hip Hop/R&B group The Foreign Exchange, receiving widespread critical acclaim, and is involved in various projects including Robert Mitchell's 'Panacea' and funk/fusion group Groove Razors.
see them on you tube: https://www.youtube.com/user/prestonglasgowlowe
or in the studio at BBC Radio Scotland: http://www.bbc.co.uk/programmes/p01l6s5b
£12 / Members £10 Students £5