Legends Festival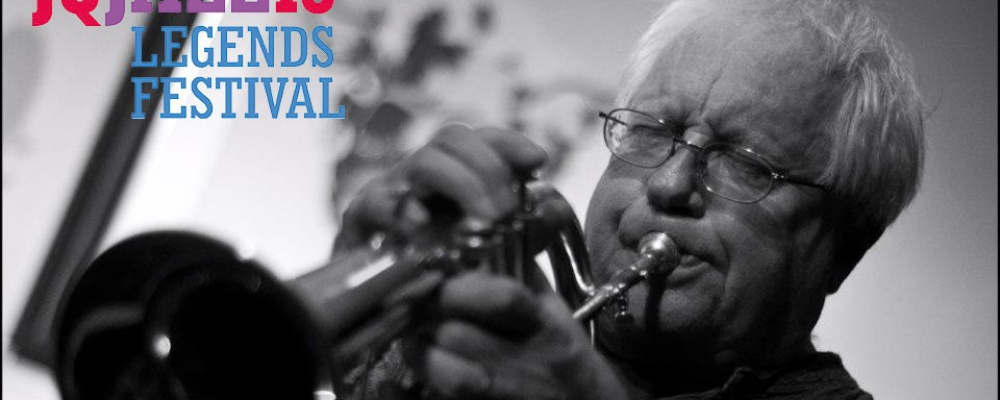 Miles Davis was at the forefront of some of the most important trends in contemporary jazz throughout his long career. This Legends Jazz festival being held in the middle of July 2015 celebrates that legacy and of some of his legendary contemporaries.
Miles Davis first gained fame in the 1940's as part of Charlie Parker's Quintet, and was experimenting with the Cool Jazz approach. In the following decade he started leading his own groups shaping the styles that became known as Hard Bop and later still the path to Modal Jazz and Jazz Fusion.
"Jazz speaks for life … if you think for a moment, you will realise that they take the hardest of realities of life and put them to music, only to come out with some new hope or senses of triumph … Modern Jazz … [is] …singing the songs of a more complicated urban existence.  When life itself offers no order or meaning, the musician creates order and meaning … flowing through his instrument." Martin Luther King 1964.
This festival is curated by the British Legend Henry Lowther and as he would say About Miles …"he also plays the trumpet"… such was his influence on the world of Jazz overall. Henry will be reflecting on his knowledge of Miles, meeting him and working with Gil Evans his best known collaborator; at one session on the last day of the Festival. The programme also includes works by many of the Legendary Musicians associated with Miles Davis and the eras he worked in: Thelonious Monk; Charlie Mingus; Cannonball Adderley; Clark Terry; Bill Evans and Horace Silver.
Over the three days thirteen sessions will be presented by a whole range of bands – many with Henry Lowther guesting in them. For the whole weekend the Legendary UK Bass player Dave Green will be also in residency – "The Rolls Royce" of Bass Players. 
Jewellery Quarter 17th July to 19th July.
Ful Programme
Friday 17th July
​1.30pm Toby Boalch Trio Free
5pm Little Church Electric Miles led by David Austin-Grey £8/£5Members/£5 Students
8pm Still Waters Henry Lowther's own band £12/£10/£5 

Saturday 18th July
10.30am Jazz Breakfast Mark Pringle Quartet Free
1.30pm Jim Wynn Nonet Birth of the Cool Free
3pm Clark Terry Tribute Sean Gibbs Quartet Free
5pm Cannonball Adderley Tribute Chris Gumbley Quintet £12/£10/£5
8pm Mingus Profiles Sextet Chris Biscoe/Tony Kofi and a host of stars  £12/£10/£5
Sunday 19th July 
10.30am Jazz Breakfast Gareth Fowler Duo Free
1.30pm He Also Plays Trumpet Henry Lowther on Miles Free
3pm Standard Miles Simon Spillett led Quintet  £12/£10/£5
5pm Corbett & Co Bryan Corbett & Chris Bowden  £12/£10/£5
8pm Kofi/Barnes Aggregation The finale with an all star line up led by Alan Barnes £15/£10/£5
10.30pm JQ Jam Session The Festival moves over to the Brown Lion for a wind down! Free
Lead Sponsor University College Birmingham
Lead Partner Jewellery Quarter BID
NOTE the gigs are mainly at the Red Lion but also at other JQ venues.