Forgotten Fairground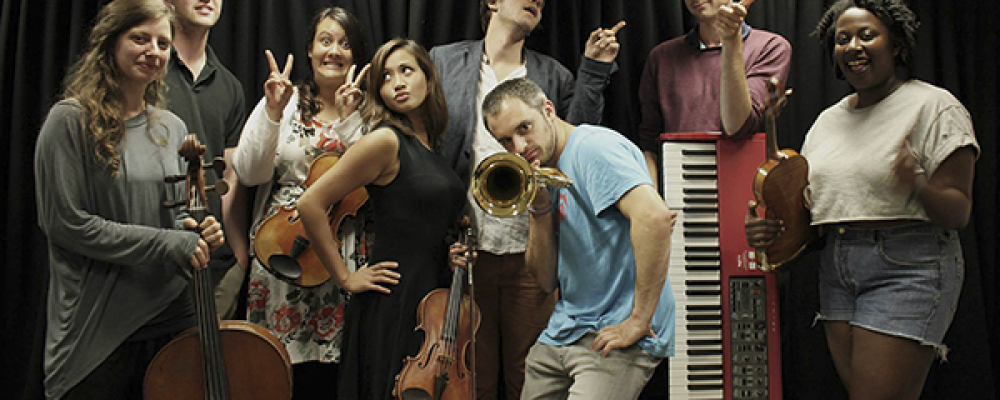 This Matt Gough Group has nine players: Matt Gough Trumpet; Gina Stalbow Vocals; Kimberley Wong Violin; Beka Reid Violin; Vicky Strudwick Viola; Lucia Cappallero Cello; Toby Boalch Keyboard; Tom McCedie Bass & Jonathon Silk Drums.
This new project is currently being developed to perform Matt Gough's work, The Forgotten Fairground. This is a story piece inspired by childhood imagination and what it means to grow up. For this performance you will hear excerpts from The Forgotten Fairground as well as compositions from other members of the band.  A new jazz with string group playing a mix playlist that is new and refreshing contemporary jazz music.
Birmingham's younger musicians have been producing many new big band compositions in recent years.  The theme of the work is Imagination and the inspiration for this project comes from the truly unique ability children have to immerse themselves in worlds of make believes.  Relatively this is such a small proportion of our lives where we are able to be playful in such an uninhibited manner and our album and film will be a tribute to that beautiful time. Performing compositions which include the spontaneous, improvisatory talents of both musicians and dancers, The Forgotten Fairground will journey back to show what inspired play in us as children.  We invite you to join us for the adventure in the telling of The Forgotten Fairground's stories about childhood.  It may even ignite feelings of nostalgia and memories of your own as we explore the driving concept behind our work - Imagination. 
 £6 / free for members/Students £3