Christine Tobin/Liam Noble Duo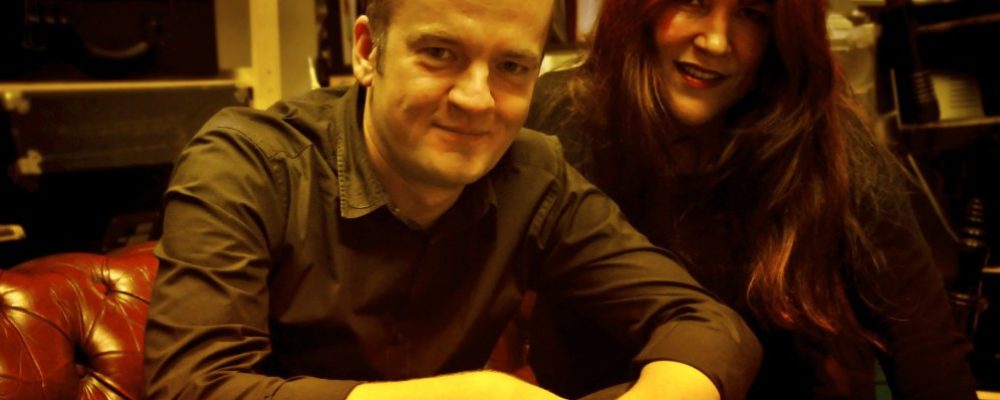 This is a special night organised to hear this duo as a one off whilst Christine Tobin returns for a short spell from her new home in New York.  Christine and Liam will be performing the whole of their reworking of the "Tapestry" recording. 'Tapestry Unravelled' is a beautiful and elegant set of songs from Carole King's beloved classic 1971 album Tapestry, plus one original, from the BBC Jazz Awards Best Vocalist Christine Tobin and the highly acclaimed UK jazz pianist Liam Noble.
How do you interpret an album as well known to so many people as Carole King's multi-million selling Tapestry? For Christine Tobin, the answer was simple: just sing the songs as intended and with a vocal timbre as naturally winsome and singular as hers, the result is something at once familiar and captivatingly fresh. Tobin didn't go into detail about the reasoning behind her Tapestry Unravelled CD; the original is an album with close ties to her late sister Deirdre. But her connection with songs such as the eternally optimistic Beautiful and the more vulnerable Will You Still Love Me Tomorrow was obvious, and with Liam Noble's piano accompaniments subtly emphasising the gospel flavour in much of King's writing, the overall mood was decidedly intimate and personal. Being a jazz singer, Tobin likes to scat, which she did creatively and convincingly, and Noble's powers of invention included more oblique references, particularly in his solo piano arrangement of Smack-water Jack.
Birmingham Jazz favourite returns to complete the full set of her stage repertoire. This time she is with a player a long time on our wish list on acoustic piano – appear for the second time this month.
£12.50/£10 Members/Students £5