Dominic J Marshall Trio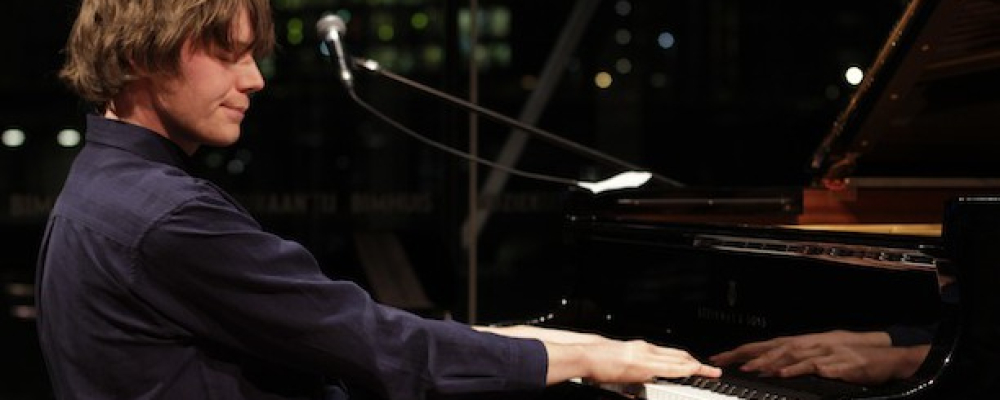 Dominic J Marshall finds a piano trio format a very intimate and inspiring setting. The compositional approach to improvising has been one of the main elements of the trio's work as a band, as well as Dominic and his band mates' insatiable hunger for inspiration which they take from jazz, classical, hip-hop, soul, folk and everything in between. Yet, their sound has a surprising oneness to it and is definitely uncompromising and their own. Dominic has been sharing his life between the UK and Holland and so he has been running two line-ups in parallel. The new CD entitled "The Triolithic" brings these two ensembles and experiences together for the first time. Here's what Dominic says about the idea behind it and the new music:
"The inspiration behind this music is: my life to date. The compositions are inspired by personal events, family memories, journeys to new places and the profound effect that our earth's natural beauty has often had on me."
Dominic J Marshall Trio consists of three friends who met in Leeds (UK line-up) and Amsterdam (Dutch line-up), sharing a mutual love of music. Their compositional approach to improvising, coupled with a deep respect for the intimacy of the trio setting, tie together their myriad influences and ideas into a rugged yet cohesive whole. Their music evades categorisation, surging enigmatically through jazz, classical, hip-hop, soul, folk and everything in between, into a realm of expression that is uncompromisingly their own.
Dominic John Marshall is a Pianist and composer, born in Bannockburn, Scotland in 1989 and raised in Salisbury. After studying classical piano for 10 years with his father Mark Marshall, Dominic was awarded the Alan Hawkshaw scholarship to study jazz at Leeds College of Music. By summer 2010 his graduation recital had won him the LCM Piano Prize.
After being accepted on to the Masters course at Conservatorium van Amsterdam in autumn of the same year, Dominic was lucky enough to receive guidance from the likes of Kurt Rosenwinkel, Brad Mehldau and Ambrose Akinmusire. His first trio CD The Oneness was recorded, self-produced and released in this time, Chris Parker of London Jazz calling it 'a striking debut'.
£12.50 /£10 Members/Students £5