Trio Brasil + Mark Lockheart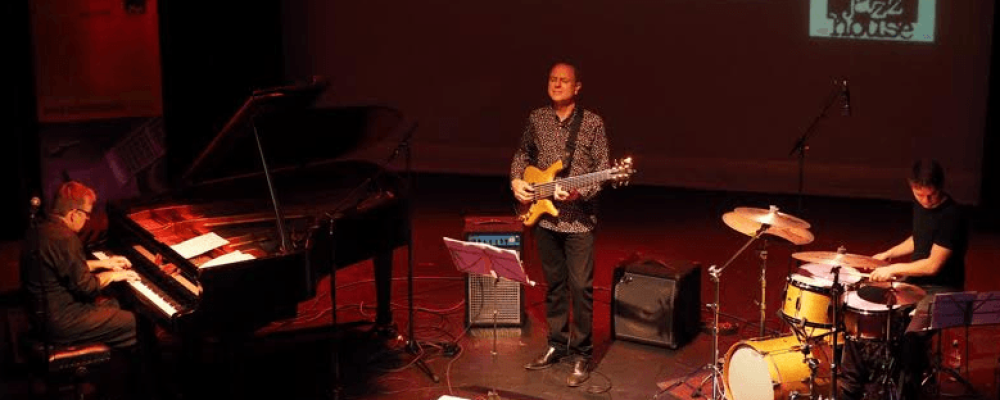 A special appearance of the acclaimed Trio Brasil, led by Huw Wrren, plus a guest player the world saxophone star Mark Lockheart.
Trio Brasil is award winning Welsh pianist Huw Warren's celebration of his lifelong love affair with the music of Brazil. Re-interpreting familiar and less familiar Brazilian classics by Hermeto Pascoal, Tom Jobin, Joyce, Guinga, Egberto Gismonti, Pixinguinha and more… The incredible diversity of Samba, Baião, Forró, Frevo, Maracatu, Choro and lyrical song are all celebrated with an infectious groove heavy approach. Dazzling virtuosity meets deeply lyrical poignancy in music that can make you laugh, cry and want to dance.
Trio Brasil follows in the footsteps of his critically acclaimed Hermeto+ recording of 2009 on Basho records, which presented Hermeto's music alongside new compositions from Huw.
"The cascading, long-lined tune of Harmonia sem Chronologia, the glowing romanticism of Desencontro Certo and the glittering dance of Jegue are irresistible"
Line up: Huw Warren – piano; Mark Lockheart – Sax; Dudley Philips – bass and Zoot Warren - drums
£15.00/£10 Members/Students £5