Surge Orchestra – Plays Sun Ra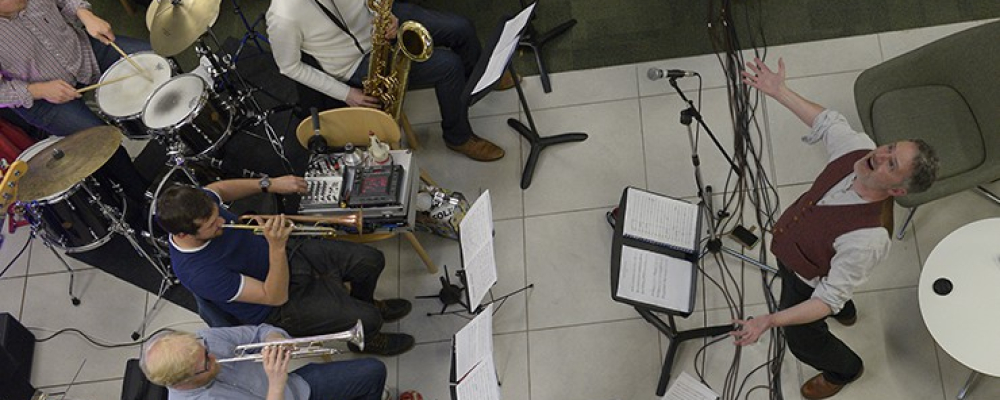 In May, for the Birmingham Jazz Legends Festival, the Surge Orchestra successfully performed the world premiere of new work dedicated to Sun Ra.  Specially commissioned pieces were written by Sid Peacock and Steve Tromans for the event.  With the kind support of the John Feeney Trust this will be the second outing of this powerful, visceral music.  It is played with such energy that the room explodes in sheer excitement and exhilaration.
The Surge Orchestra is a large 22-piece monster band, with four percussionists alone.  The venue this time at the Edge in Digbeth will give the audience the chance to be up close and personal with the band.
Line up includes: Sid Peacock – leader/composer; Steve Tromans – piano/composer; Ruth Angell – violin
Adults £10
Students/Concessions £5