Judy Emiline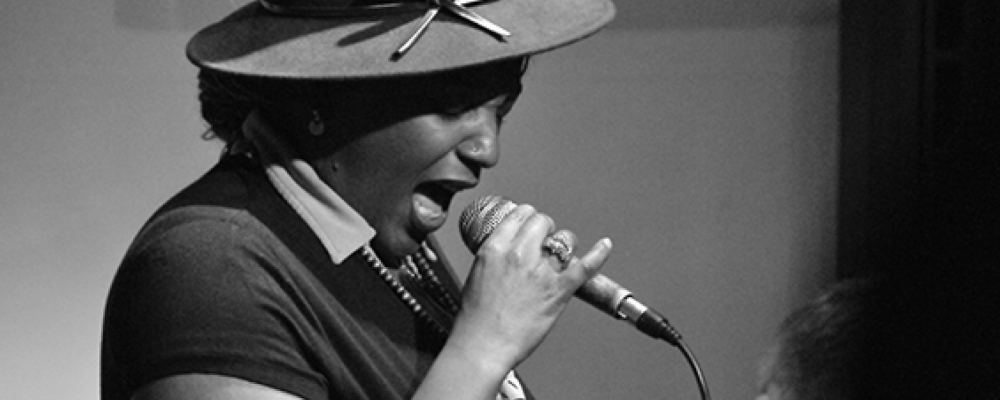 This is the first of the Jazz Lives Profiles, showing local stars in a different context
This is her live performance recorded at Sansom Studios
Bio
Born in Handsworth, Birmingham, Judy Emeline had the opportunity to leave the UK and start a musical career when she was 17 after she had first started singing and dancing at a stage school. In Switzerland she pursued a career singing and teaching and also presenting a TV show called Mia Banda Suona il Folk which means, My Band Plays Folk Music. She relocated back to Birmingham about 15 years ago but carried working abroad while also singing, coaching and teaching in the UK.
This is her outside her Birmingham home: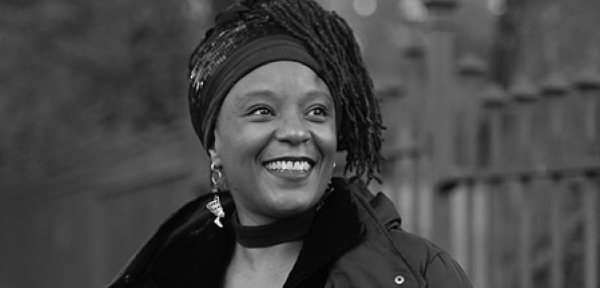 "The jazz world, I started to get involved in looking at different styles, and different interpretations of the sounds that I've known since I was a child. But the majority of them I've never heard them back. So that came a lot later, …probably in my late 20s, that I started to develop my world of jazz. I would say…it's a lot to do with Ella [Fitzgerald]. And it's a lot to do with the Aretha Franklin. Aretha Franklin for me is my top. So, blues, jazz, gospel, it's all in there. And how music has been a great revelation for me, and an opening and expanding what you can do with music."
"…because I did spend 25 years abroad and so coming home was just the two week holiday every year. And it was great coming home to Birmingham on holiday. So, the jazz scene - I'm still trying to work it out. Still trying to understand where it is. Birmingham has a lot of music and a lot of musicians. But the world is a little bit underground and it's a bit unknown and not easy to tap into. You know, I found it easier in Switzerland and in Italy, tapping into the jazz world, as opposed to here in Birmingham. You just got to keep digging."
Covid
 "(for her Swiss TV show) …each of us had to choose a, a young person to then reinterpret a new song and give it a whole new lease of life. And it's been great and we were to continue in 2020. But unfortunately, due to COVID, everything got canceled."
 Covid restrictions also prevented her from joining her partner  (also a musician) in Chicago.