Maciek Pysz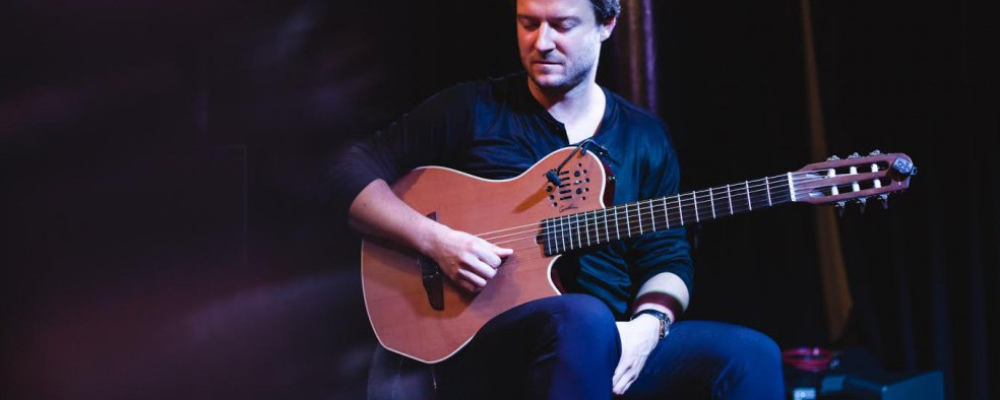 Back from his triumphant debut last year with a new line up Maciek is touring his new album 'A Journey.'   Maciek Pysz is a guitarist and composer known for his clear lyrical phrasing, his virtuosity and his imaginative cinematic compositions.  He has performed with Daniele di Bonaventura, Tim Garland and Francois Arnaud and has appeared in festivals and clubs in the UK, France and Italy. 
His two albums feature his Trio with Yuri Goloubev and Asaf Sirkis, and Daniele di Bonaventura appears on his second album, A Journey.  This album, released on Dot Time Records, received several 4 stars reviews, including one from Ian Mann who wrote "Pysz is a quiet virtuoso who has developed into one of the most distinctive guitarists around". 
Of his live performances, one critic referred to the "refreshingly clean, quicksilver beauty of Maciek Pysz's guitar".  As well as being a leader of his own groups Maciek works with other projects, including two in France.  His recent lineups include a drumless quartet and a duo with Ivo Neame.  He also plays with the Julian Costello Quartet and as duo with guitarist Gianluca Corona. 
Line Up: Maciek Pysz – Guitar, Yuri Goloubev - double bass, Adam Spiers - cello John Turville - piano
£12.50/£10 Members/Students £5