Jump Monk + Support Band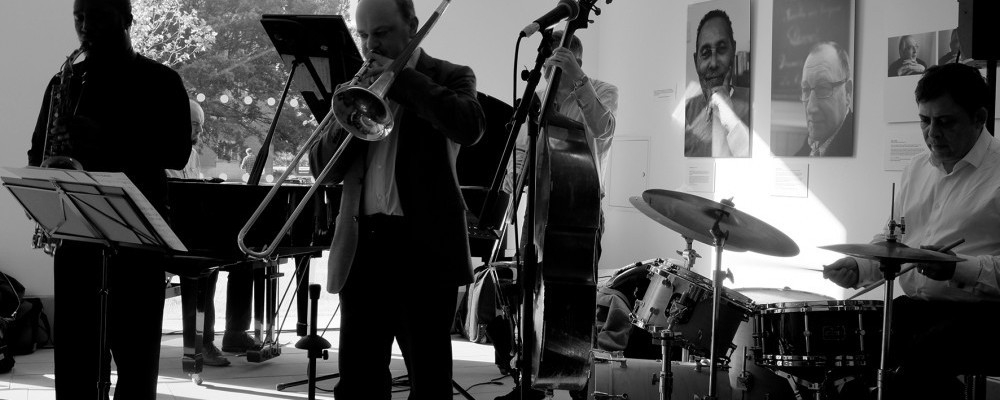 This is the Birmingham Jazz contribution to the Monkathon (the aim is to play all of Monks 70 tunes), organised by the Birmingham Conservatoire, and features a two band set.  The headline band is led by lead Conservatoire Tutor Arnie Somogyi representing a welcome return from their storming performance in our Legends Festival in 2015, and is their hard-grooving tribute to Thelonious Monk. Led by Bassist Arnie Somogyi, Jump Monk pays tribute to two of the greatest composers in Jazz: Charles Mingus and Thelonious Monk.  The gig will start with a student band also playing some Monk tunes.
'Jump Monk' is a Charles Mingus tune celebrating Thelonious Monk; as this band sets out to do.  This stellar line-up includes Birmingham Jazz favourites Andy Panayi and Jeremy Price.  They will be presenting their Monk repertoire - expect passion and fireworks from the front line, pushed on by one of the best rhythm sections you can find today.
Line up: Arnie Somogyi – Bass; Andy Panayi – Sax; Jeremy Price – Trombone; Mark Edwards – Piano and Andrew Bain – Drums.
£12.50/£10 Members/Students £5
Student Band Line Up; TBC