Jay Riley Quartet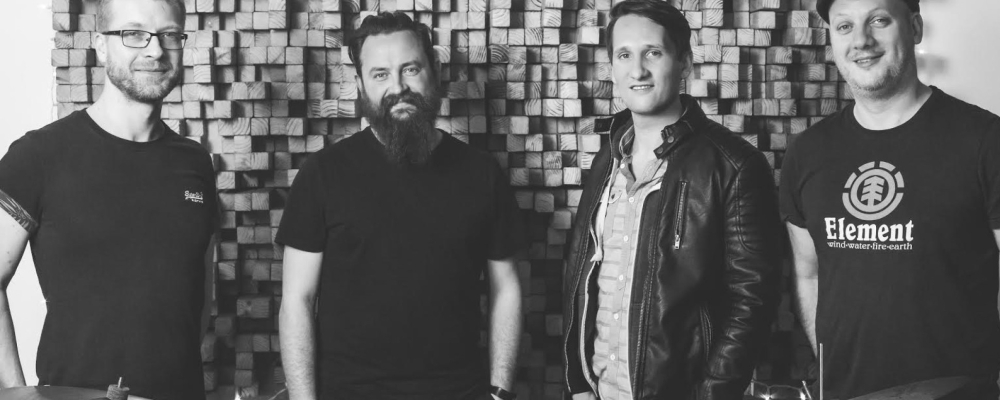 This new quartet project from Stratford Jazz's Jay Riley explores Jay's personal and jazz journey in the last 10 years. It features a range of emotions expressed in compelling jazz performance. From light and shade to tracks that reflect on the beauty and joy of life and songs that will you will want to dance to. Jay leads from the sax and award winning jazz composer Tom Haines is on the drums.
The Quartet project Jay set out to create was documenting his last 10 year's experiences and feelings. He was brought up as a stiff upper lipped Brit, then realised that trying to suppress emotions doesn't really work, so cathartically explored the light and shade. The resulting album explored some dark times but it is interspersed with joy and reflection. Some of the darker songs explore bitter sadness and resentment and tracks like 'The Fall' and 'Ghost in the Mirror' show a descent into spiralling negativity, whereas 'Smiles' and 'Stronger than you think' reflect on the beauty of life and the joy that fills your soul and makes you dance around the kitchen. 
It's an age-old story-telling approach to discover the deepest corners of one's emotions. The idea of light and shade in music is not highly original but this album is hugely personal and describes in music all that he fails to communicate in words! Music has an incredible way of influencing an audiences' thoughts and feelings and he hopes that, when listening, people can relate and explore their own 'life moments'.
The 15-track album covers an array of styles. The album explores progressive rock, pop, funk, Latin and the remix even throws in a bit of underground dub step, but it's probably easier to identify some of the influences, such as Bob Reynolds (from Snarky Puppy and John Meyer fame), Chris Potter, Michael Brecker, Wayne Shorter and Chris Bowden. They have all encouraged him to explore places further.
When played live, the original compositions flex and explore the grooves and harmonies even further. The drummer, Tom Haines, is an award-winning Jazz composer so he is very capable of taking the band into new directions. The band is evolving and with each gig they offer an unrepeatable performance.
£8/Members £5/Students £3
Matt Ball keys, Tom Haines drums, Jason Page bass and Jay Riley tenor sax