Mike Gibbs 18 Piece Big Band – 80th Birthday Celebration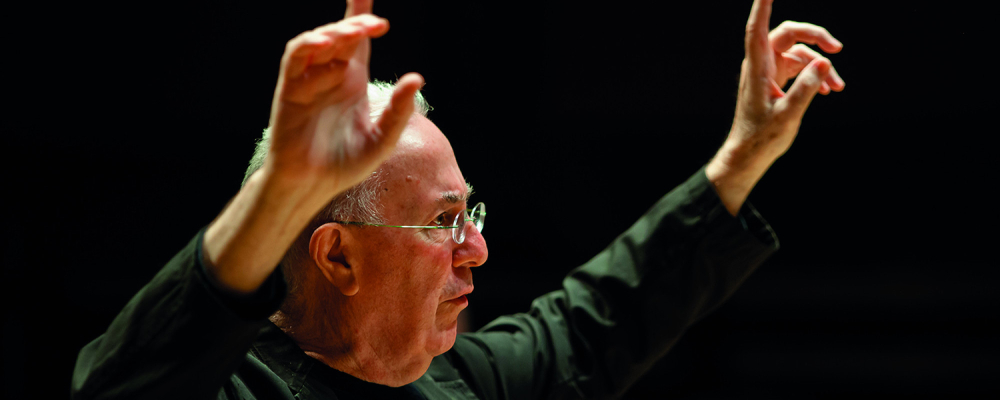 We are pleased to be supporting this Jazzlines gig that celebrates Mike Gibbs' 80th Birthday. Birmingham Jazz has worked with Mike Gibbs many times over the years and this is a chance for Birmingham audiences to again enjoy the rich orchestral jazz arrangements of this master musician. A night not to miss!
This gig brings back the celebrated Mike Gibbs, during his special 80th Birthday tour. Mike is an internationally respected composer, arranger and trombonist who has worked with so many music luminaries over the years that it's hard to pick them all out. But they include Pat Metheny, John McLaughlin, John Scofield, Philip Catherine, Gary Burton, Whitney Houston, Peter Gabriel and Bill Frisell. Since the 1960's he has been widely recognised as one of jazz's leading composer/arrangers and his pulsating compositions blend the colours of Africa, Charles Ives, Messiaen and rock into a unique jazz style. The line up for the 18-piece Big Band for this tour reads like a Who's Who of UK jazz stars.
Born in Southern Rhodesia (now Zimbabwe) Mike Gibbs has spent most of his career based in the UK and the USA. A prolific composer and arranger for the various Big Bands he created over the years here and in NYC. He has worked with, or led, an astounding range of musicians including the likes of Bill Frisell, NNDR Big Band, Pat Metheny, John Dankworth and Cleo Laine, Joni Mitchell, Peter Gabriel, Gary Burton, Whitney Houston and John Scofield and with some of the most important orchestras and big bands in the world.
Over the years, Gibbs has, in addition to the jazz work, composed and arranged music for films, television, albums, ballet, symphony orchestras and is equally conversant in modern, traditional, jazz and classical styles. His recent projects include a composition for Bill Frisell and the Birmingham Contemporary Music Group (Bloods of Dust); a piece for London Brass (About Face); an album of European Folk Music (Europeana) for Joachim Kuhn with the Hanover Radio Symphony; music for Bill Forsyth's film (Gregory's Two Girls); and arranging and conducting a concert of Ellington music in Weimar with Gary Burton and NDR Big Band and Radio Symphony Orchestra.
Gibbs music is full of intriguing inner detail that does not deflect from the ultimate destiny of his pieces
BBC Music Magazine 
Tickets £12.00 from Jazzlines website
Mike Gibbs Conductor, Ryan Quigley, Henry Lowther, Percy Pursglove, Nick Smart trumpets, Mark Bassey, Jeremy Price, Trevor Mires, Richard Henry trombones, Jason Yarde, John O'Gallagher, Julian Siegel, Alex Garnett saxophones; Jim Rattigan French horn & accordion, Mike Walker guitar, Michael Janisch bass, Hans Koller piano, Andrew Bain drums, Paul Clarvis percussion