Kit Downes/James Banner/Jeff Williams + Ivo Neame/Jim Hart Duo Plus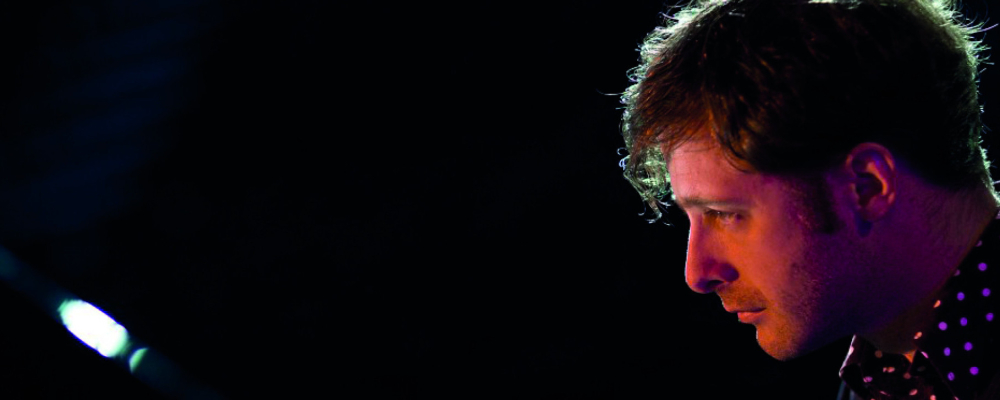 This is a special gig with two dynamic small bands. Ivo Neame (Phronesis) will play reeds and Jim Hart (Marius Neset's band) percussion as well as their regular instruments in a double bill with Berlin-based bassist and Birmingham returner James Banner and pianist Kit Downes. Expect interesting interplays and possibly fireworks! Both bands are touring for the first time.
Double Bill
Two Pianists at the top of their game feature in this double bill. They both include musicians currently living in another European country. They will both play one long set, note the earlier than normal starting time. First up will be the classic piano trio, with James Banner with Kit Downes (Liam Noble) and Jeff Williams on drums. The second set will be a special duo project for Ivo Neame on Piano and Jim Hart on vibes and percussion.
First Up with a trio formed by a Conservatoire Alumni Bass player James Banner, with Kit Downes and NYC drummer Jeff Williams. James Banner was born in Dudley, England in 1991. He lived and studied in Birmingham and Paris from 2010, then moved to Berlin in 2015. Kit Downes writes, performs and teaches music, as well as playing the piano, Hammond Organ, church organ and various other keyboards in a variety of different ensembles. Having originally been an organ scholar at St Peter Mancroft in Norwich, he then left to study piano, organ and composition at both the Purcell School of Music and later at the Royal Academy of Music. Kit began performing with and composing for the UK band 'Empirical' – with whom he toured the US, Canada and Europe. Kit has received a Mercury Music Award nomination (in 2010), BBC Jazz Award, and a British Jazz Award for his own albums. Kit now teaches piano and composition at the Purcell School of Music, and is also a patron of the 'Musical Keys' charity.
Second up will be the Ivo Neame/Jim Hart Duo Plus. Multi-instrumentalist Jim Hart and Ivo Neame have been playing together since the beginning of this century. Both are founder members of the innovative Loop Collective, as well as members of each other's various bands over the years. They have developed a superb empathy for one another's playing – 'it's as if they are always finishing each other's sentences.' Their music is often rhythmically charged whilst being fluid and open.
"Ivo
 Neame 
is 
one 
of 
the 
finest 
arrangers, 
composers 
and 
multi-instrumentalists 
of his generation" Peter
 Quinn 
(The 
Arts 
Desk)
"I'm certain that Jim's skills as drummer and vibraphone specialist, allied to his energy and creativity, will ensure that he emerges as one of the brightest stars on the UK and European Jazz scene."
John Surman
£12.50/£10 Members/Students £5
Line Up:
First Set Kit Downes piano, James Banner bass and Jeff Williams drums
Second Set Jim Hart vibes/drums 
Ivo Neame piano/reeds