Daniel Kemshell Quartet (Jim Hall "These Rooms" Tribute)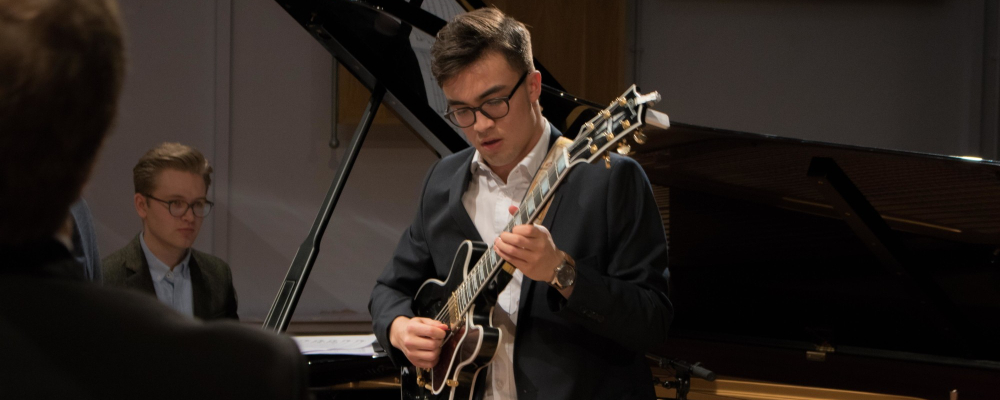 Daniel is one of the current crop of new talent emerging from the Birmingham Conservatoire. He is presenting a new project entitled "These Rooms". One of Daniel's favourite musicians was the late Jim Hall, a worldwide guitar star in his day. The project title is taken from Jim Hall's 1988 studio album that also featured Tom Harrell. The band will play a selection of Jim Hall's repertoire, reinterpreting the great guitar player's work and features a trio of other talented emerging jazz musicians from the Conservatoire.
Tickets: 
£8.00/Members Free/Students £5
Line Up: Daniel Kemshell guitar, Christos Stylianides trumpet, Sam Ingvorsen bass, Gwilym Jones - Drums.
A little clip for you to listen to:
https://soundcloud.com/dfk2111/something-tells-me-compressed