Joy Ellis Life on Land Tour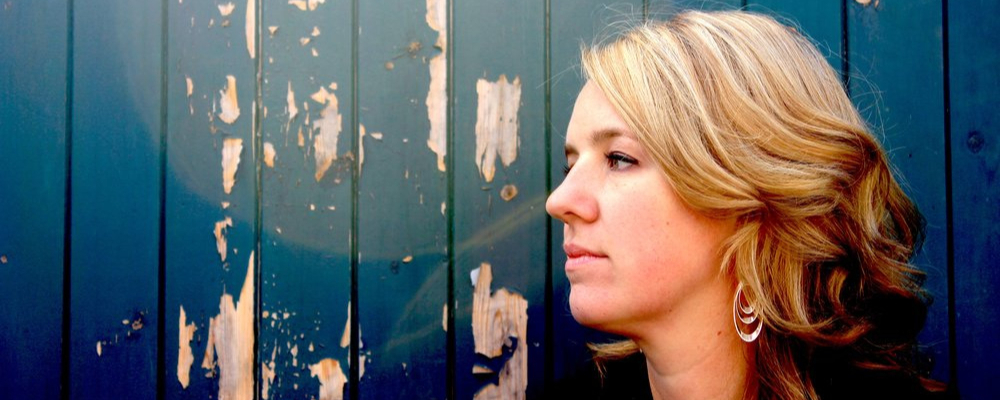 Joy is a pianist, singer and composer based in London. Over the past year, she has been working on an original album entitled Life On Land. The album reflects her passion for jazz, a love of groove and dance music, her own classical roots as a pianist and the mournful, soulful aspects of being a singer-songwriter.
Her singing has developed over many years interpreting the poetry of artists such as Joni Mitchell and Leonard Cohen.
For her upcoming album Life On Land she decided to take photographs of her local area in Haringey, London. Her mindset in writing the album was focused on the city around her; it's multicultural-ness, the hectic fast pace, the colours, the harshness, and the loneliness.
A few years ago a group of artists called The Turnpike Art Group started creating a variety of interesting installations throughout the area. She loved the way the artists combined the natural and urban environment to create works of art which enhanced the local surroundings to reflect their vibrancy, edginess and beauty.
http://www.turnpikeartgroup.co.uk/p/t.html  
There is so much about London that inspires her, not just in the grandiose architecture of the central precincts but also in the neighbourhoods that each has an individual character and 'vibe'. This is reflected in many of the songs on the album and she thought these photos would be a great way to represent that impression.
Line Up: Joy Ellis - piano & voice, Ant Law - guitar Henrik Jensen - double bass, Adam Osmianski - drums
Tickets: £12.50/£10 Members/Students £5