Kate Williams & Georgia Mancio - Finding Home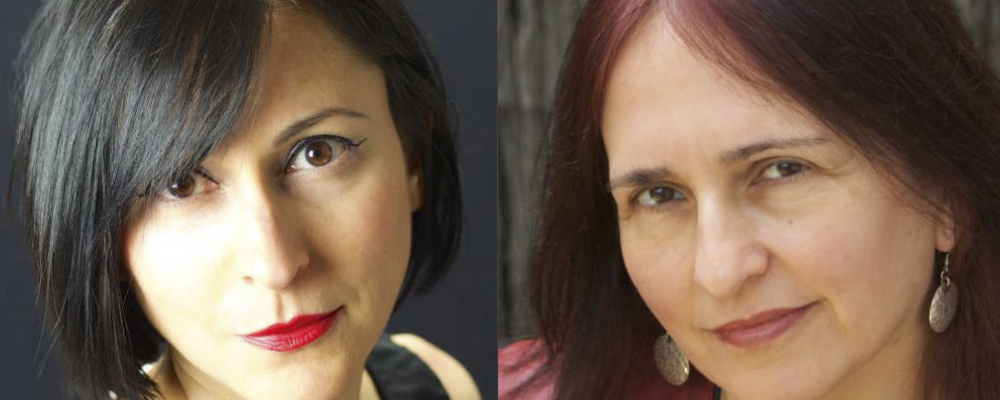 We are pleased to have captured an early release live of the new collaboration 'Finding Home" between Kate Williams and Georgia Mancio. Georgia continues her longstanding musical partnership with composer/pianist Kate Williamsand her acclaimed Four Plus Threeproject. They present a collection of songs, old and newly co-written, arranged for trio, string quartet and voice, linked by the concept of finding home.
Finding Homedebuted as part of Georgia Mancio's Hang at the Pizza Express Jazz Club this October, receiving rave reviews including a prized 4 stars from The Guardian. The project has been recorded in early 2018. Georgia and Kate have performed together many times in the last 10 years including Ronnie Scotts, ReVoice!,Cleethorpes Jazz Festival and a televised broadcast for BBC Radio Scotland's prestigious Jazz Nights at The Quay.
In 2014, whilst working on Bill Evans And The Impressionists at the 2014 Guildhall Jazz Festival, Kate met the stunning Guastalla String Quartet, eventually recording an album with them and her regular jazz trio. Four Plus Three was released last year to great critical acclaim, confirming her fully integrated – and highly skilful – approach to writing and arranging. She has previously invited flautist Gareth Lockrane, guitarist Mike Outram and her father – the revered classical guitarist John Williams – to guest with this unique line-up.
In 2010 Georgia released Silhouettewhich included songs co-written with pianist Tim Lapthorn; an approval of her lyric to Pat Metheny's Question And Answer by the composer himself and the first writing collaboration with Kate on the title track. In April Songbook (her first album solely of original writing set to pianist Alan Broadbent's compositions) was universally praised for her "superb, life-drawn lyrics" and marks the metamorphosis of an important new lyricist.
Kate Williams piano, Georgia Manciovoice, Oli Hayhurst bass, David Ingamells drums, John Garner violin, Marie Schreer violin, Francis Gallagher viola, Sergio Serracello
Tickets: £12.50/£10 Members/Students £5
 Weekend and Festival Tickets also available