Wendy Kirkland – Piano Divas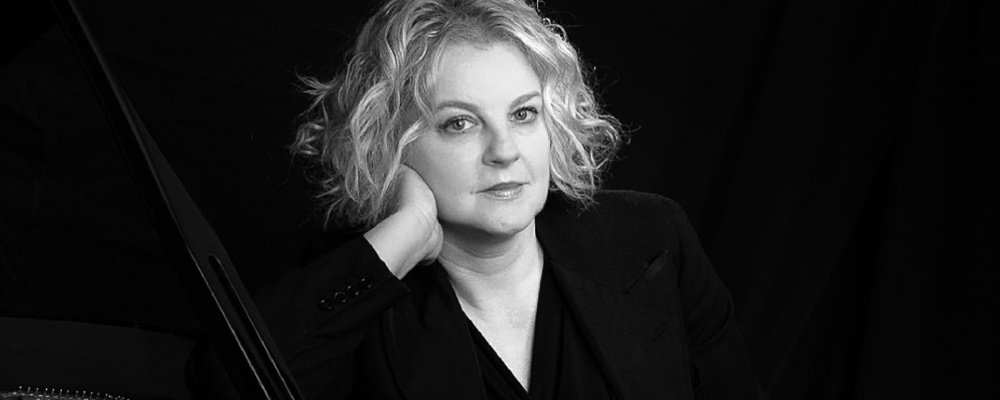 Wendy Kirkland's 'Piano Divas' project creates an atmosphere where we have been whisked away from the spacious Birmingham City to an intimate, atmospheric, dimly lit night club in either London or New York. Wendy has carefully selected a variety of songs performed by piano playing Jazz Divas by researching their recorded repertoires and programming the numbers into what has to be a varied and vastly entertaining evening.

"Some of the tunes are based on versions of songs performed by the brilliant Brazilian born pianist/jazz singer, Eliane Elias. 'Chega De Saudade', a Bossa Nova with English lyric by Jon Hendricks. The ever popular 'Frim Fram Sauce', arrangement credited to Diana Krall but made popular by Nat 'King' Cole had, as well as a great vocal and piano solo from Wendy, a sparkling guitar solo from Pat Sprakes. Wendy admires the singing and piano playing of Shirley Horn and gives a lovely version of 'I Just Found Out About Love' written by Jimmy McHugh as well as 'Come Dance With Me' also featured by the late Ms. Horn.

The Piano Divas quartet also play a Pat Sprakes arrangement of a Nina Simone favourite, 'My Baby Just Cares For Me', its lyrics being well known from the 'Top Ten Hit' scored by Ms. Simone in 1987.

Wendy played piano and sang beautifully on all the score or so numbers included in the 'Piano Diva' package, complemented by her partner in life, as well musically, the brilliant guitar soloist, Pat Sprakes. Pat's solo spots reflected his own heroes, from the funky guitar maestros of the 'Blue Note' / 'Riverside' record labels Grant Green and Wes Montgomery, to the jazz rock and fusion masters, George Benson and Larry Carlton. The unsung heroes of the night, completing the quartet, standing just outside of the spotlight, but playing a vital role were, Paul Jefferies on bass and at the drums, Clive Loveday.
In conversation with Wendy she told me of her aims and goal for the 'Divas' package, "…it's a mixture of songs personal to me and a tribute to the skill and talent of performers who are both bona fide pianists as well as singers…". In my opinion Wendy Kirkland succeeded admirably in her aims and I'm sure that the happy audience who spilled out of the 'JazzSteps' gig that night would have been convinced that Wendy was more than a few steps up the ladder to gaining 'Jazz Diva' status herself!"
Chris.M ex. BBC Radio East Midlands 'Jazz Incorporated
Wendy Kirklandpiano and voice, Pat Sprakesguitar, Paul Jefferiesdouble bass, Stevie Smithdrums.
Tickets: £12.50/£10 Members/Students £5