Charlie Bates Sextet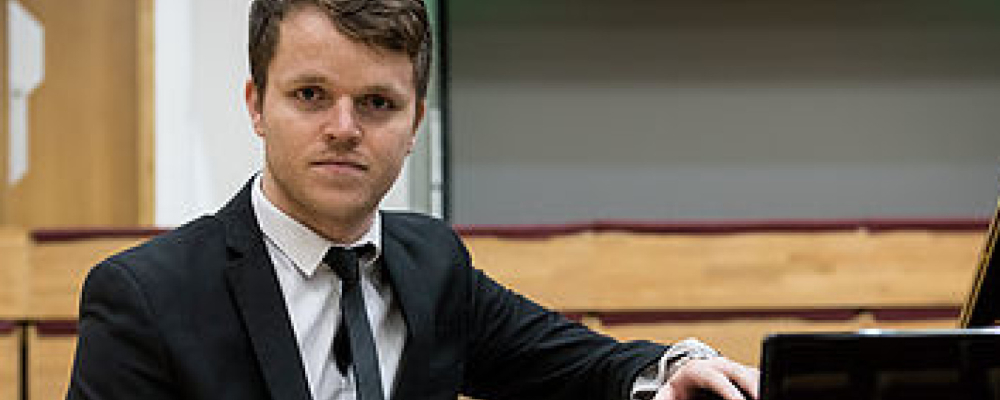 This new show by Charlie will feature many of his own tunes, and as a tribute to Kenny Wheeler some of his too. Pianist Charlie Bates has been described as "impressive and inventive" by John Fordham in the Guardian and this gig features his exciting new sextet playing both original new music and arrangements of classic tunes. Featuring the brilliant crop of emerging players; it's sure to be another great gig.
After the success of his debut big band album, Charlie Bates has formed an exciting new sextet to play original new music and arrangements. His music has been labelled 'impressive and inventive' by the Guardian's John Fordham and has been influenced by a variety of musicians, including Kenny Wheeler, John Taylor, Hans Koller and Gwilym Simcock.
The sextet will feature recent Conservatoire graduates Josh Tagg (trombone) and Josh Schofield (alto); Jonathan Silk on the drums, Sam Ingvorsen on Bass and Charlie himself on the piano.
Charlie Bates piano, Tom Syson - trumpet, Josh Schofield alto sax, Josh Tagg trombone, Sam Ingvorsen bass and Jonathan Silk drums
£9.00/Members £5/Students £3