Trio HLK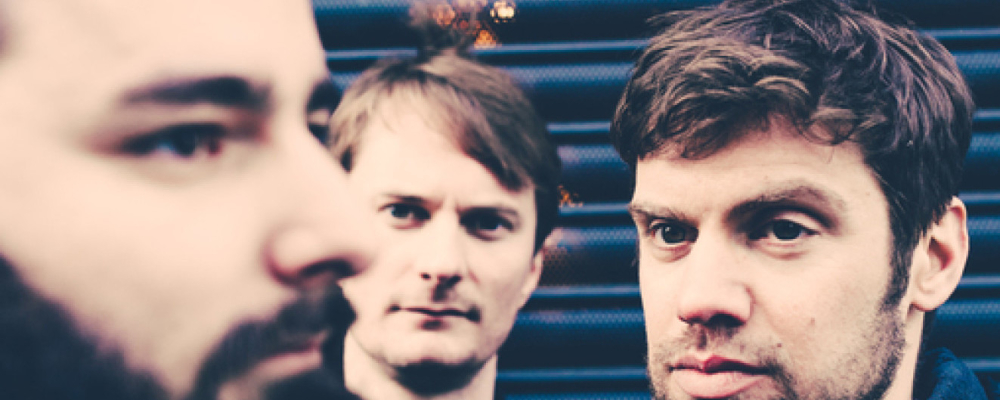 A new band that mixing contemporary rhythms and beats, with classical and jazz influences. They reference a huge and disparate range of styles and their sound distils and unifies them with a unique instrumentation and fearless approach. The resulting music operates on several levels, making it accessible and cerebral at the same time. Trio HLK's music sounds genuinely fresh, and genuinely new and you shouldn't miss it!
Trio HLK is the union of three distinct, forward-thinking personalities. At the centre sits drum virtuoso, Richard Kass. The standard drum set is augmented with numerous bells and chimes, hugely expanding the range of sounds. Guitarist Ant Law plays a bespoke extended range electric guitar with eight strings and a variety of effects, creating ambience and sonorities. At the helm sits classical pianist and composition mastermind Richard Harrold, who studied composition at the Royal Academy of Music & Yale. A sold-out collaboration with Cory Henry (of Snarky Puppy fame) at the Edinburgh Jazz Festival drew a great deal of attention to the trio.
 Trio HLK's music draws primarily on Contemporary Classical music and Jazz. Many of their pieces take material from existing jazz standards such as fragments of melody or harmony. These are the raw material for intricate new pieces; resulting in familiar threads leading the listener into distant territory. HLK is fascinated by rhythmic and harmonic ambiguities, and their music endeavours to play with the listener's perception and expectations. Last New Year's Day the trio were rehearsing an extremely corrupted version of Blue In Green (from Miles Davis' Kind Of Blue album) when a framed poster of Miles fell off the wall and smashed. They took this as a good omen, a sign of approval from innovative Davis!
Richard "H" Harrold piano/keys, Ant "L" Law 8-string guitar, Richard "K" Kass drums & percussion.
Tickets: £12.50/£10 Members/Students £5