Matt Chandler Organ Trio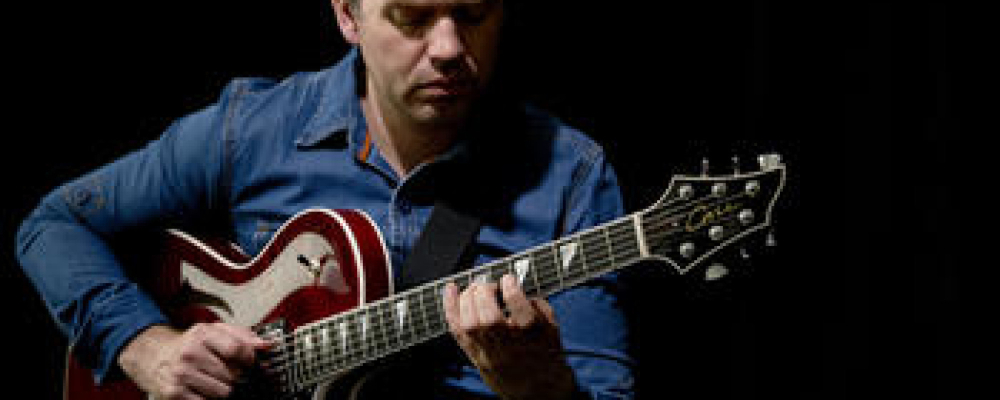 The special sound that is an Organ Trio has a different line up with Matt Chandler. Created to explore the rich texture of Guitar and Hammond organ, using a strong percussion backdrop it has a unique sound. This gig is part of a national tour promoting their 2017 album 'Astrometrics' Matt is joined by organist Liam Dunachie and drummer Eric Ford for an evening of self-penned tracks which demonstrate the trio's contemporary take on the organ trio tradition.
From grooving tracks, such as '5 Bar Short' and 'Funk Work', to the hard-swinger 'The Sting' and on through to a driving waltz 'El Diablo' and the epic 5-time 'Intricate Facade' the band's set provides compelling variety whilst showcasing the players' considerable skill.
Check out their recording of 5 Bar Short: https://youtu.be/1Ai4zMYlBHk - a cool foot-tapping groover with a John Scofield vibe.

"Although there are strong hints here and there of the organ trios of old, Chandler's writing and his subtle effects give 'Astrometric' a contemporary edge." JAZZ JOURNAL

"Loose, funky and faintly filthy." MOJO MAGAZINE
Line Up: Matt Chandler– Guitar, Ross Stanley – Organ and Eric Ford- Drums
Tickets:
Advance: £10.00/£7.50 Members/Students £3.00
On the Door: £12.50/£10/£5