Daniel Karlsson Trio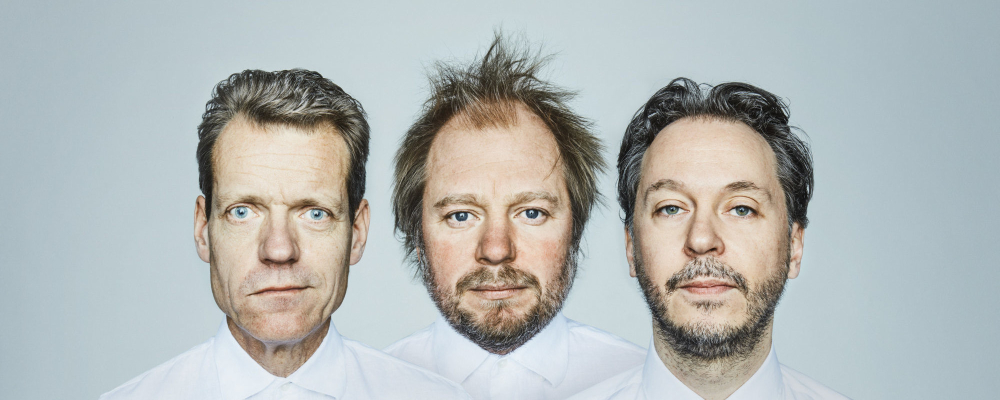 The Daniel Karlsson Trio have established themselves as one of the most interesting constellations in Swedish and European jazz. They achieved a magnificent hat-trick with their sophomore album Fusion for Fish, released in August 2014 that won the Swedish Radio's Jazz Group of the Year Award 2014, Swedish jazz magazine OJ's Golden Disc 2015 as well as the Swedish Jazz Grammy 2015. Ears were opened abroad as well, their music met with press accolades and frequent airplay in Germany, Switzerland, Austria, Belgium, Italy, in the UK and Ireland.
Their 2016 release, their third album, At the Feel Free Falafel also garnered a lot of attention with favourable reviews and extensive radio play. The same is also true about their fourth full-length title Ding Dong released in 2017. An album that has just given them another nomination for a Swedish Grammy Award for the best jazz album in 2018. Five years after the dynamic trio's record debut we are proud to present their fifth album aptly titled No. 5.Positively brimming with creative music in seven new songs from Daniel Karlsson's prolific pen, as melodic and powerful as always, maybe even more so this time.
Line Up: Daniel Karlsson- piano, keyboards; Christian Spering- double bass, cello, dilruba & tar shehnai and Fredrik Rundqvist- drums & percussion
Tickets:
Advance: £10.00/£7.50 Members/Students £3.00
On the Door: £12.50/£10/£5