Nova Trio &Lourdes Fernandez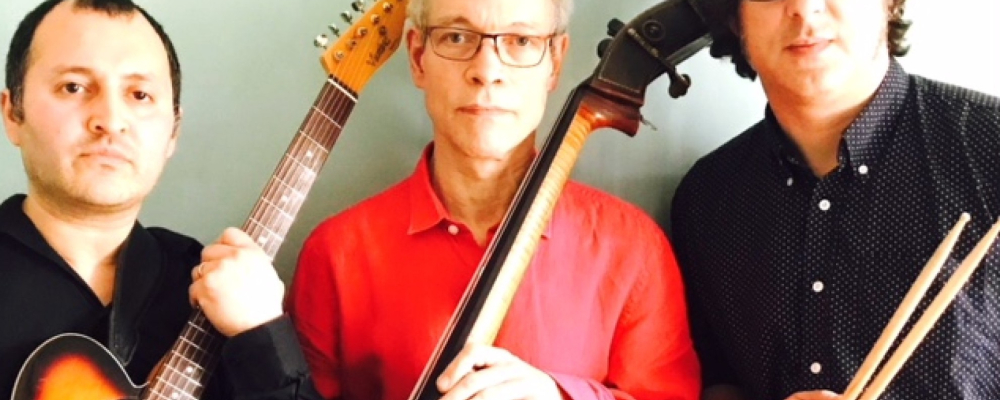 A double bill of Flamenco workshop skills and performance by world-renowned musicians known as Trio Nova. The workshop with Demi Garcia Sabat & Lourdes Fernandez will demonstrate rhythms and techniques unique to Flamenco. Trio Nova presents an eclectic take on the Flamenco, Latin and Jazz repertoire, as well as original compositions infused by diverse rhythms and musical backgrounds.
Alec Dankworth
Born in London, the son of John Dankworth and Cleo Laine, Alec Dankworth grew up in the villages of Aspley Guise and Wavendon, living at the Old Rectory, Wavendon, where his parents established the Wavendon All-Music Plan (WAP) that includes the Stables Theatre. After attending Bedford School, he studied at the Berklee College of Music in Boston, Massachusetts, in 1978 and then joined his parents' quintet. Between 1980 and 1983 he toured the United States, Australia, and Europe with them, going on to work with Tommy Chase, the BBC Big Band, and Clark Tracey, with whom he recorded two albums.
In 1990 he was invited to join and tour with Dave Brubeck and in 1993 he worked with Abdullah Ibrahim, touring Europe and South Africa. He also co-led a 14-piece band with his father, John Dankworth — the Alec and John Dankworth Generation Band (or "Generation Band"), with which he has recorded two albums. In 2013 Dankworth toured with the Ginger Baker Jazz Confusion, a quartet comprising Dankworth on bass, drummer Ginger Baker, saxophonist Pee Wee Ellis and percussionist Abass Dodoo.
Jorge Bravo
Born in Santiago de Chile in 1973 and based in the UK since 2005, he works actively as a concert guitarist, composer, producer and teacher.  He has a style of performance which demonstrates a wide range of influences from classical and flamenco to gypsy jazz and Latin American styles. Jorge has played in prestigious venues around the UK such as the Royal Albert Hall, Queen Elizabeth Hall and Womad festival; and in some of the most renowned theatres and festivals throughout Europe.

In June 2006 his talents were internationally recognised when he won a first prize at the 'Nino Ricardo International Guitar Competition' held in Murcia, Spain. Jorge has recorded 5 independent albums and he has played with some of the most important artists in the World Music scene, such as Kai Eckhardt, Tomatito, Alec Dankworth and others.
Demi Garcia Sabat
Originally from Barcelona, Spain Demi moved to the UK in 1999 to pursue his lifelong ambition of becoming a professional musician. Since he graduated from London Music College in 2004 he has worked as a freelance percussionist and drummer, specialising in Flamenco, Jazz, Arabic and Latin music. He performs regularly with a number of artists Alec Dankworth, Chris Garrick, Jorge Bravo, Maria Vega, Nicolas Meier, Kuljit Bhamra, Lizzie Ball, Melange, Last summer's tearlights, Javier Moreno & Los Amigos, La Tipica, Flamenco Soul, Tormenta flamenca, Crossroads Flamenco Blues, Trio Nova and others. He also teaches Cajon Flamenco percussion at Escuela de Baile Flamenco in London.
Hear Nova Trio  on this clip:
https://www.youtube.com/watch?v=DG4myAK9uKI&authuser=0
Line Up:Demi Garcia Sabat – Percussion; Lourdes Fernandez – Dancer; Jorge Bravo – Guitar and Alec Dankworth- Bass