Nigel Thomas Quartet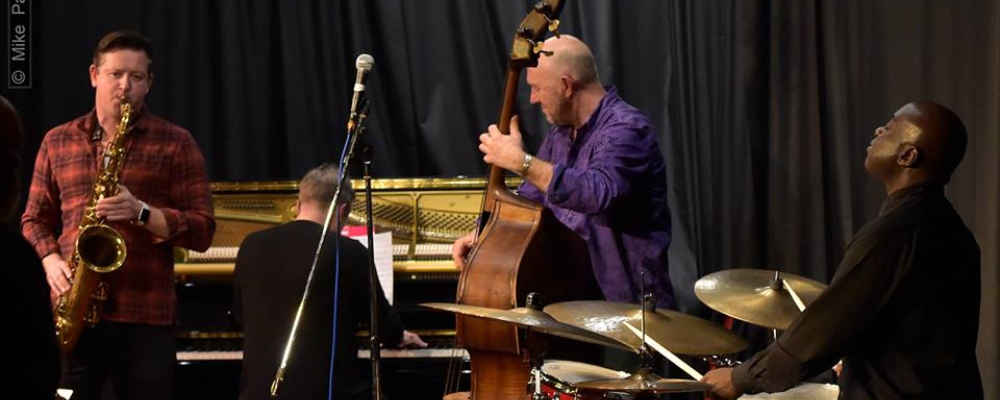 Expect to hear uplifting, creative music from the heart featured on the bands new CD 'Hidden' (Pathway records) which is both accessible and contemporary whilst always reflecting Jazz's great heritage. The band will also play some arrangements of compositions by the great bassist Paul Chambers who of course was featured on the seminal album 'Kind of Blue' and many other classic recordings.
Paul Booth - Tenor Saxophone, John Donaldson - Piano, Nigel Thomas - Double Bass and Winston Clifford- drums.