Andy Hague Quintet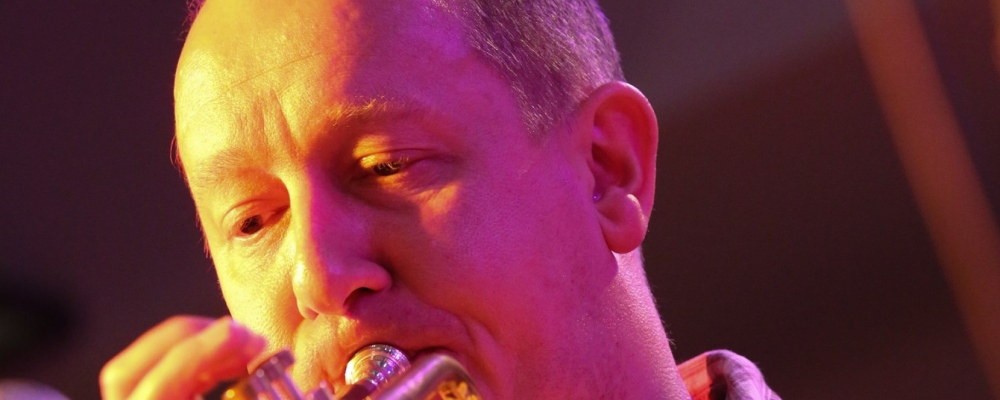 A return to the Birmingham Jazz stage for a quartet led by Andy Hague – a well known Cannonball Adderley fan.  The Quartet released a new CD last December 'Coming of Age and it will feature at this gig. Over the past 25 years, Andy has become well known in Bristol both as a performer and as organiser of a weekly jazz venue, The Be-Bop Club. Besides his jazz activities, he has played in many other settings, including on albums by Portishead and for theatre, tv and film productions.
Over the past 25 years, Andy Hague has become well known in Bristol both as a performer and as organiser of weekly jazz venue The Be-Bop Club. He played at Bristol Jazz and Blues Festival and Ronnie Scott's Club as part of a big band backing Pee Wee Ellis and Fred Wesley [2016] and USA trumpet legend Bobby Shew [2017]. Andy is also well known as a jazz educator, tutoring for several jazz summer schools and residential weekends, including CL Jazz, Music For You, Gloucester Academy of Music, Dartington and Falmouth-Yamaha.
"it's the variety of the musical structures deployed, as well as the sheer spirit and fire in these performances that makes this a significant milestone for Hague and his chums" – Peter Vacher, four-star review in Jazzwise March 2019.
"So impressed with this record, wow, it's current, it's hip" – Linley Hamilton, BBC Radio Ulster's Jazz World.
"On this evidence, the long wait for Hague's new album has been well worth it." – The Jazz Mann.
"The five players form a cohesive, empathic, ensemble." – Bruce Lindsay, All About Jazz[four stars]
"..performed with great class and style, excellently recorded and showing him and his band to be masters of their craft." – Mark McKergow, London Jazz News.
Andy Hague – trumpet/flugel, Sam Crockatt – tenor sax, Jim Blomfield – piano, Riaan Vosloo – double bass and Toby Perrett – drums