Shiv Singh Trio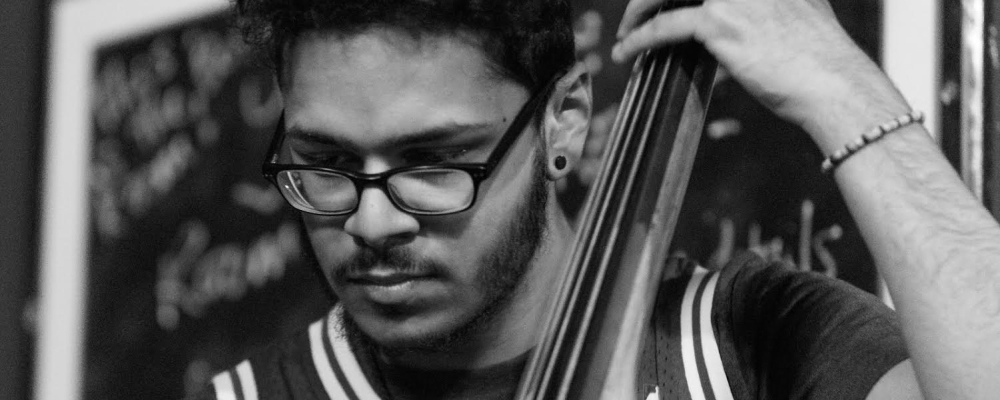 This date is the Annual Meeting of Birmingham Jazz.  The main purpose is the meeting of members, but non-members can attend if space is available. Contact Birmingham Jazz ar birminghamjazz2012@gmail.com to see if any tickets are left.
The evening will finish will a couple of sets from the Shiv Sigh Trio: Will Markham - Piano, Shiv Singh - Bass & Matt Holmes - Drums
A free buffet too.
It's A Great Time to Renew or Join!
Thank you all so much for supporting Birmingham Jazz over the last 12 months and we hope you have enjoyed the gigs. PLEASE continue to support Birmingham Jazz by renewing your membership. If you're not already a member then now is a great time to join as the membership subscription has again been frozen at a bargain £35 and is due from 1st September 2019. Joining NOW will also enable you to have your say on how Birmingham Jazz is run at the upcoming members' meeting.
As you may be are aware Birmingham Jazz is a volunteer-led organisation that has no external funding and depends entirely for its income on member subscriptions, ticket sales and occasional sponsorship.  Without the support of its members Birmingham Jazz could not continue to exist.  Without BJ, the live jazz scene in Birmingham would be that much poorer.
Renewal/new membership continues to cost just £35 per year and donations in excess of this are always very welcome.  
The full list of membership benefits is now:
Tickets or door prices are 25% less than standard tickets
Club Nights completely free
Bar bill 10% off
A significant contribution to sustaining Birmingham Jazz
Full participation in the AGM including full voting rights – including the right to be nominated as a Director of the organisation (we are a Charity & not-for-profit company).
You can pay either by:
1.  Bank transfer/standing order to
      Birmingham Jazz
      Account No. 65599378
      Sort Code:  08-92-99
2.   By cheque to Birmingham Jazz, 4 Warwick Grange, B91 1DD
3.   By debit/credit card, cash or cheque at the AGM
4.   By debit/credit card, cash or cheque at any gig.
If you choose to pay by bank transfer or standing order please notify Roger Oakden, our Treasurer, by sending an email to the above, informing him of payment.