Alina Bzhezhinska's HipHarp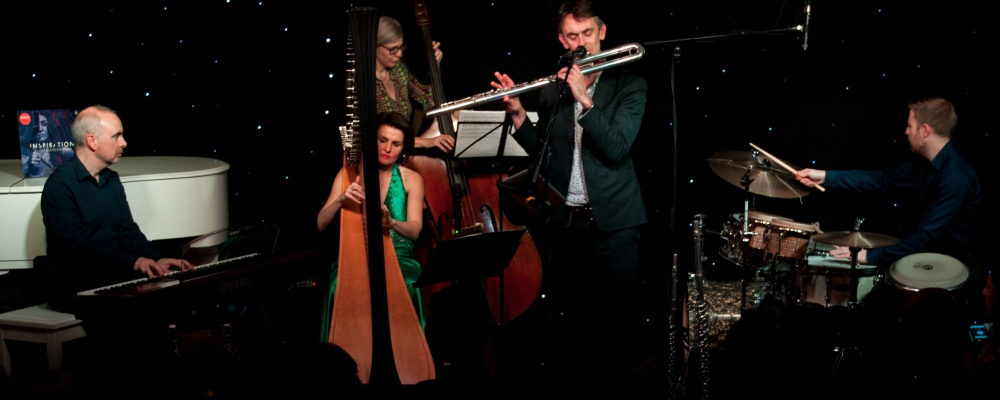 A welcome return to Birmingham for this extraordinary musician – on the Harp. For this gig Alina set for herself a mission to bring to life the finest compositions of legendary harpist Dorothy Ashby. Along with some of the UK's top jazz musicians, she has created a very unique programme that is based on deep and thorough study of Ashby's innovative albums.
This remarkable female artist worked in many genres of jazz, composing and arranging music for harp and made a valuable contribution into development of contemporary music. The legacy of Dorothy Ashby left behind cannot be overstated, her works deserve respect and recognition. Her influence in modern music is remarkable and her music keeps inspiring many generations of performers and listeners.
Line Up: Alina Bzhezhinska- harp, Gareth Lockrane- flutes, Christian Vaughan-keyboards, Julie Walkington- double bass and Joel Prime- drums and percussion
"...performance packed with excellent playing and a fascinating collection of tunes", 
Ian Mann, thejazzman.com
Tickets:
Advance: £12.50/£10.00 Members/Students £5.00
On the Door: £15.00/£12.00/£5.00