Mo Foster & Friends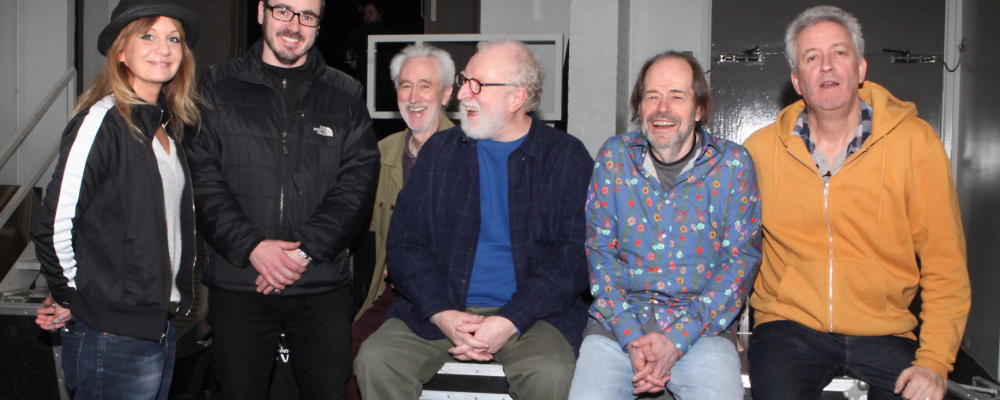 Mo Foster is Bass Guitar and Band Leader, who after forming the seminal 70's progressive jazz/rock group Affinity (managed as it happens by Ronnie Scott himself) his career blossomed. He brings to the 1000 Trades an exciting new sextet comprising six of the UK's most sought after musicians, collectively celebrating the music of major jazz composers such as Gil Evans, Michael Gibbs, George Gershwin, John Lewis and Jaco Pastorius, in a programme of personal favourites.
He became one of the most prestigious of any bass-guitar players, working with: Jeff Beck, Phil Collins, Gerry Rafferty, Van Morrison and the London Symphony Orchestra.  He became a much sought after and highly respected session player, composer, record producer, solo artist and author.  Subsequently a recipient of the BASCA Gold Badge Award. This new band aims to engage with audiences in the more traditional jazz club venues and atmospheres.
Mo says of his past experiences "I had been a fan of Gil's music since the mid 60s when I first heard his masterful collaborations with Miles Davis: Miles Ahead, Porgy And Bess, and Sketches Of Spain.
So it was that in 1983 he was extremely thrilled to get a call — whilst on the road in the USA touring with Phil Collins — inviting him to tour with the Gil Evans British Orchestra, a band which consisted mainly of luminaries from the UK jazz scene, including John Surman, Henry Lowther, Stan Sulzmann, Ray Russell, John Taylor, and John Marshall. His sound world left such a lasting impression that when I put together this new band the sound I was aiming for was Gil Evans in Miniature: structured, with beautiful harmonies and melodies, and with room for great solos,  I chose my dream team simply because they are the best, and are amongst the finest jazz soloists in the country.

Line Up: Mo Foster– bass, Jim Watson-  Piano, Chris Biscoe– reeds, Nic France– drums, Ray Russell- guitar & Corrina Silvester- percussion
Tickets:
Advance: £12.50/£10.00 Members/Students £5.00
On the Door: £15.00/£12.00/£5.00