Karen Sharp Quartet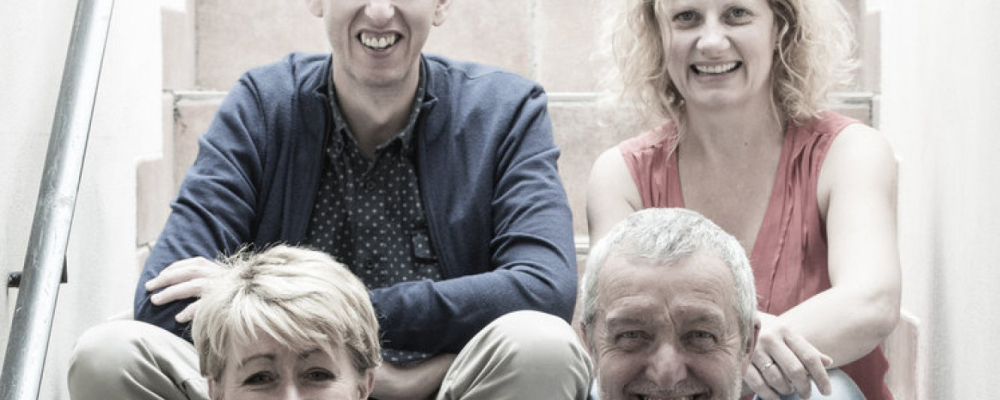 Karen, a multiple award winner and prominent artist on the jazz scene will be appearing with her long-established line-up of Nikki Iles, Dave Green and Steve Brown - world class musicians who also happen to be great friends. Together they create a unique sound that is warm, spontaneous and exciting, incorporating free flowing improvisation with almost telepathic ensemble playing. They will be performing music from their long awaited second album, 'The Sun, the Moon and You' which includes familiar, lesser-known and original tunes showcasing the unique spirit of a band with a shared passion for strong melodies, group interplay and respect for the jazz tradition.
A busy and popular musician with an accessible yet distinctive style, Karen has won the tenor saxophone category of the British Jazz Awards on numerous occasions. She tours regularly with this quartet and she plays with numerous larger ensembles including Robert Fowler's 'Gerry Mulligan Concert Jazz Band', Steve Waterman's Big Band and the Stan Tracey Big Band. This gig will feature tunes from her latest recording - The Sun, Moon & You.
Born in Suffolk in 1971, Karen developed a love of music from an early age. She took up the piano and clarinet whilst at primary school and it was not long before she began writing music and working as an accompanist for local music groups. After graduating in composition at the Royal Northern College of Music, Karen discovered a love of jazz and was inspired to play the tenor sax by two giants of improvisation - Dexter Gordon and Sonny Rollins.
On relocating to London in 2000, Karen's career took off when she was asked to join Humphrey Lyttelton's band with whom she toured the UK and Europe for four years. During this period Karen also worked hard to establish her own band, recording the first of five albums under her own name and touring at festivals and jazz clubs. She has also toured and recorded extensively as a 'side man' with some wonderful musicians that include Tina May, Nikki Iles, Esther Miller, Jeremy Pelt, Alan Barnes, John Dankworth and Jacquie Dankworth.
During this time Karen began appearing as a soloist working alongside musicians such as Ken Peplowski, Howard Alden, Scott Hamilton, Warren Vache and Harry Allen. Highlights of this period include the Ginza Festival in Tokyo, the Cape Town International Jazz Festival and the Singapore International Jazz Festival.
Line Up: Karen Sharp – sax, Nikki Iles – piano, Dave Green – bass & Steve Brown - drums
Tickets:
Advance: £12.50/£10.00 Members/Students £5.00
On the Door: £15.00/£12.00/£5.00