Clark Tracey Quintet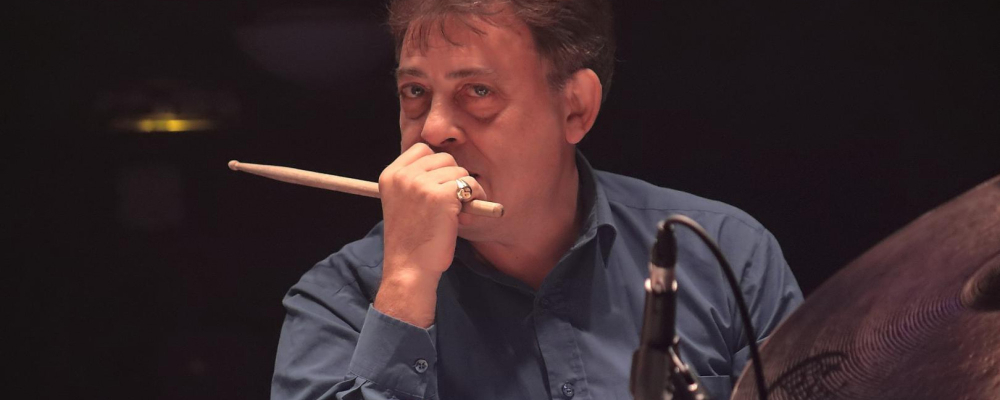 Clark grew up in a jazz environment as the son of Stan Tracey CBE, the UK's leading jazz pianist, and from an early age took to the piano and vibraphones. At 13 he started playing the drums and he turned professional at 17 in 1978 by joining his father's various ensembles, from trio to orchestra up to the present day. Within that context he has toured worldwide and recorded extensively. Over his whole career he has recruited the best young players emerging on the British jazz scene. This continues with this quintet. His latest band of luminaries features Elliott Sansom and Sean Payne.
In 1981 he formed the first of his own groups with Django Bates, & Iain Ballamy. Later groups have included Guy Barker, Nigel Hitchcock, Dave O'Higgins, Mark Nightingale, Mornington Lockett, Julian Arguelles, Gerard Presencer, Alec Dankworth, Simon Allen, Zoe Rahman, Arnie Somogyi, Lewis Wright, Kit Downes and Chris Maddock.
Line Up: Clark Tracey – drums, Elliott Sansom – piano, Sean Payne – sax, James Copus – trumpet, James Owston - bass
Hear clips of the band here:
Tickets:
Advance: £12.50/£10.00 Members/Students £5.00
On the Door: £15.00/£12.00/£5.00