Ben Crosland Quintet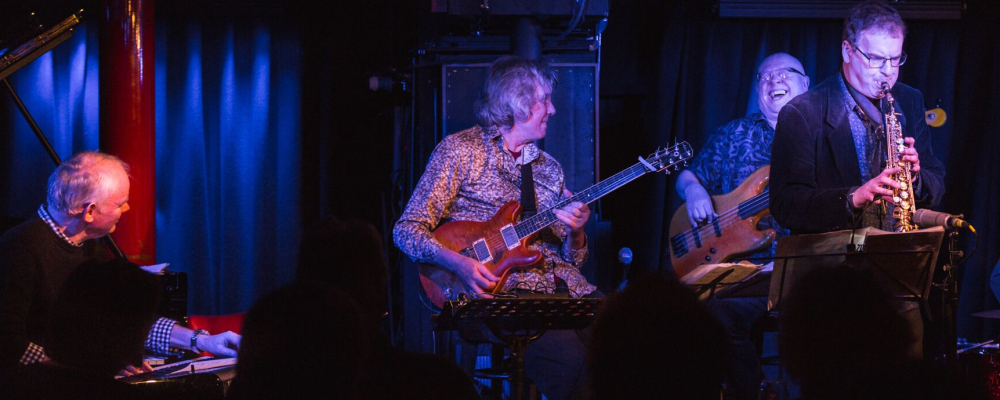 In 2016 The Ben Crosland Quintet released the critically acclaimed album The Ray Davies Songbook, a tribute to the Kinks iconic singer/composer Ray Davies. The album was nominated by respected jazz writer Brian Morton as one of his albums of the year in the Jazz Journal Critics' Poll 2016. Following the success of the first album, the Quintet has released a second Volume of the Ray Davies Songbook, also to significant critical acclaim.
Crosland began his musical education at the age of thirteen playing along to the Kinks' singles on the Dansette in his bedroom. Fifty years on, he has discovered new subtleties and strengths in Ray Davies' compositions and has assembled a quintet of international standing to record and perform his imaginative arrangements
Strong grooves, a natural swing and strong, evocative melodies characterise Ray Davies' songs which allows them to be beautifully re-interpreted in a more contemporary fashion. From straight-ahead swing through 8th feel grooves and ballads to reggae, Crosland and the band shine a new light on these classic songs.
Line Up: Ben Crosland - bass, Theo Travis - tenor and soprano saxophones, Chris Allard - guitar, Steve Lodder - piano and keyboards & Dylan Howe - drums.
"…the album swings consistently…with this sharp, cogent collection, a dedicated follower of Ray Davies has made him a well-respected jazz composer too." The Times
"…a lot of affection, a lot of respect for those unforgettable melodies and a whole lotta damn fine playing…these well-respected men have done Mr. Davies proud" Jazzwise
"…I thought it was very good and well played. Your album is easy to listen to and I like the sound with the tenor and soprano sax. The improvisation is so good. Well done!" Mick Avory, the Kinks
Tickets:
Advance: £8.00/£5.00 Members/Students £3.00
On the Door: £10.00/£7.50/£5.00