Chube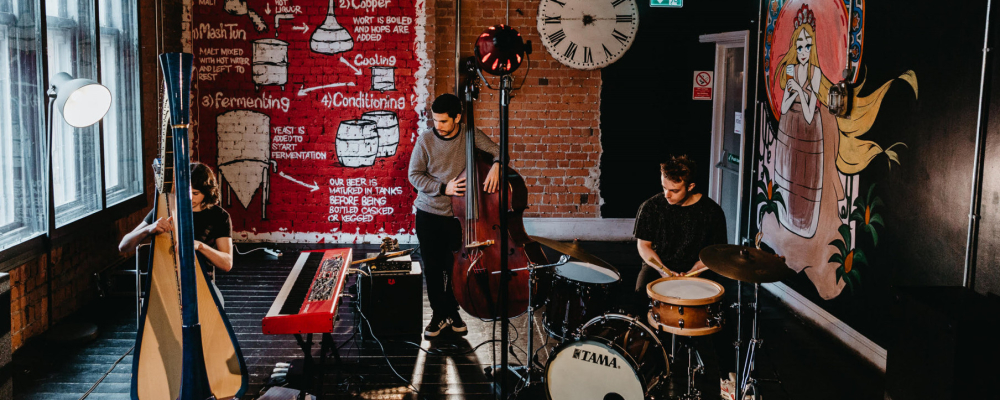 Legends Festival 2020
Chube is a young jazz fusion band based in Cardiff, South Wales. The group was set up in 2015 after several years of playing together. They wrote their first tracks and recorded demos in 2016 before recording of their first EP in summer 2017. They played their first shows in 2017 and released their first EP in 2018.
Chube draw their inspiration from a wide variety of artists and genres and aim to write electro acoustic music that pushes the boundaries of their instruments. The harp features prominently in their performances, and there is regular usage of effects processors with the harp to take the harp from its regular, classical sound, to a rock guitar through distortion, an ambient synth through delays and phasers, and much more.
 
Tracks from their debut EP have been played to positive reviews twice on BBC Wales Introducing with Adam Walton and on BBC Radio 3s Jazz Now. Another recent track was also played on BBC Radio 3 Jazz Now. Chube are in the process of writing their second EP with a plan to record very soon. 


Line Up: Ben Creighton Griffiths – Harp/ Key, Matheus Prado - bass and Matthew Williams - Drums
Free Entrance