Christine Tobin & Phil Robson - Digital Gig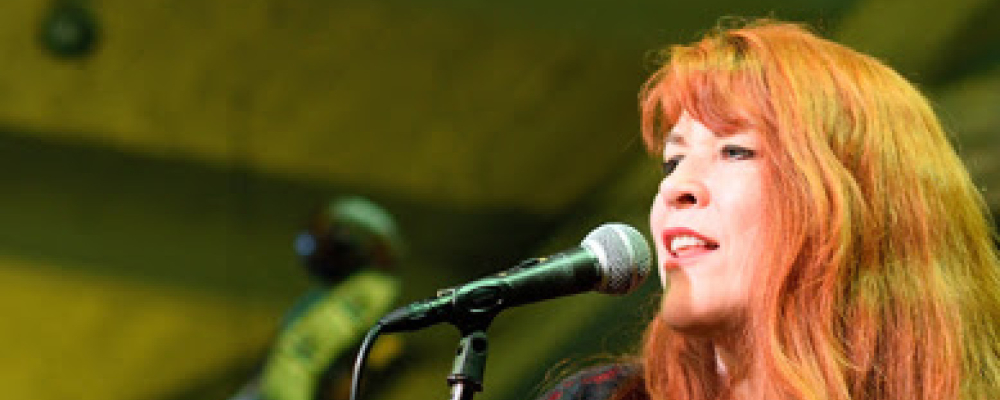 This is the latest Digital Gig presented by JWM.  Please give generously to the Musicians Fund for future programmes. This Digital Gig was recorded in Ireland whilst after they were locked down there...
Christine Tobin is an Irish vocalist and composer from Dublin who has been part of the London jazz and improvising scene since the second half of the 1980s. She has been influenced by a diverse range of singers and writers. She moved to London in 1987 and sang in a band with Jean Toussaint, Jason Robello Alec Dankworth & Mark Taylor before studying jazz at the Guildhall in 1988 and 1989.  For ten years, she sang with the band Lammas, led by saxophonist Tim Garland. In 1993 she formed a band with pianist Huw Warren, bassist Steve Watts, and drummer Roy Dodds, recording the first two albums, Aliliu and Yell of the Gazelle. She then met guitarist Phil Robson with whom she has formed a strong musical relationship. 
In 2010 Tobin released the album Tapestry Unravelled, a duet with pianist Liam Noble. This is mostly the songs from Carole King's 1971 Tapestry album with one Tobin original. In 2012 Tobin, who with her partner Phil Robson is now spending much of her time in New York, won a British Composer Award for her settings of poems by Yeats, Sailing To Byzantium. She was also awarded a PRS commission to write new music. Pelt (2016), an album of her settings of poems and lyrics by contemporary Prize winning poet Paul Muldoon.
Phil is the long term band member & sometimes collaborator with Christine Tobin, whose ground breaking approach to singing & songwriting is highly acclaimed.Winner of 'Jazz CD Of The Year' in the 2015 Parliamentary Jazz Awards for Partisans – 'Swamp'. Winner of 'Best Jazz Musician Of The Year' in the 2009 Parliamentary Jazz Awards (plus many others shown in later pages)
UK born & currently based between New York and London, Phil Robson is internationally regarded as a highly versatile and creative player who appears in all kinds of diverse settings, as well as being a being a renowned bandleader & composer. His last recorded solo project is an organ trio CD with Ross Stanley & Gene Calderazzo and Co leads the cult London band 'Partisans' with Julian Siegel which has been a major influence on the UK, European contemporary scene & beyond for over 20 years. They completed a major tour of North America in June 2014 which included appearances at Rochester, Montreal, Vancouver, Ottawa international festivals as well as Dizzy's Club Coca Cola & many other venues.
Enjoy...
Line Up: Christine Tobin - voice & Phil Robson - Guitar
Thanks for support from: