Phil Robson Organ Trio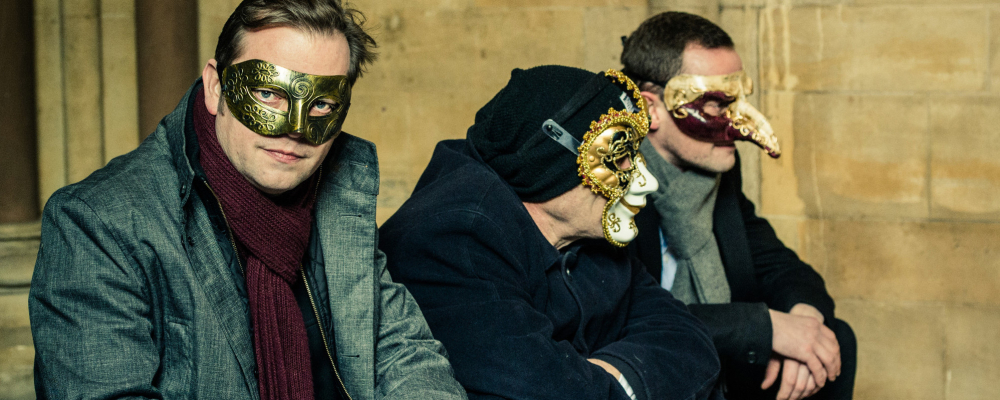 British guitar phenomenon Phil Robson hardly needs any introduction, save that his new musical departure is realised by an organ trio offering a smörgåsbord of exciting and imaginative compositions. Phil Robson, an award-winning, incredibly versatile and creative guitar player as well as celebrated composer, joins forces with the Hammond virtuoso Ross Stanley and the inspiring and powerful drummer Gene Calderazzo to bring this all-star band to the festival audience. The exceptional musicianship of all members is unquestionable. The music is sensational, played with great energy and the incredible rapport between the three members is something that definitely sets this band apart. Influenced by such legends as Pat Martino, Wes Montgomery and John McLaughlin, but also with a heavier rock-grooving predilection and energy, this tight team add to the organ trio tradition their own, refreshing touch. You will hear powerful melodies, grooves and burning improv all melded together by the formidable blend of guitar and Hammond, driven by Gene's dynamic drumming. Expect surprises!
For the past few years Phil Robson has been based in New York and now with this acclaimed band, he brings some new music alongside the pieces that the audience got to know and like, from the album "The Cut Off Point". The CD stands out as a unique take on the great tradition of the organ trio. From Herbie Hancock-styled "Thief", through Phil's own compositions, to the bold take on a number by US saxophonist David Liebman the band push the envelope and take the trio format into new dimensions. It was hailed as an album steeped in the jazz language of the organ/guitar trio, a uniquely jazz format, yet one that adds a twist all of its own and given 4 Stars by Jazzwise magazine. Phil Robson's compositional palette is revealed in all its colours and the trio's live and fiery performances leave a lasting impression.
By turns funky, atmospheric and angular, it's consistently direct music that doesn't waste a note. Rob Adams, The Herald
This was a blast! Three superb players bringing the organ trio
into the 21st Century. Bebop Spoken Here
Phil Robson's music, on a first hearing, always gives me that feeling I haven't yet heard right the way through it to the other side.
Yes, there are moments of beauty, external allure, yes there is variety.
But there is also a depth which brings one back wanting to revisit, to hear more and more.... unmissable! londonjazz.blogspot.com
Line Up: Phil Robson - Guitar, Ross Stanley - Organ & Gene Calderazzo – Drums
See details elsewhere in the website, on the Covid-19 strategy, and the gig will be advance bookings for a Gig & meal deal - £30 or £25 for members. 
Bookings by email request to birminghamjazz2012@gmail.com or phone 07887526435. Bookings can be any combination of bubble groups from 2 to 8 party size.  Payment by card on the phone or by bank transfer to:
Birmingham Jazz
Sort Code: 089299
Account: 65599378