Total Vibration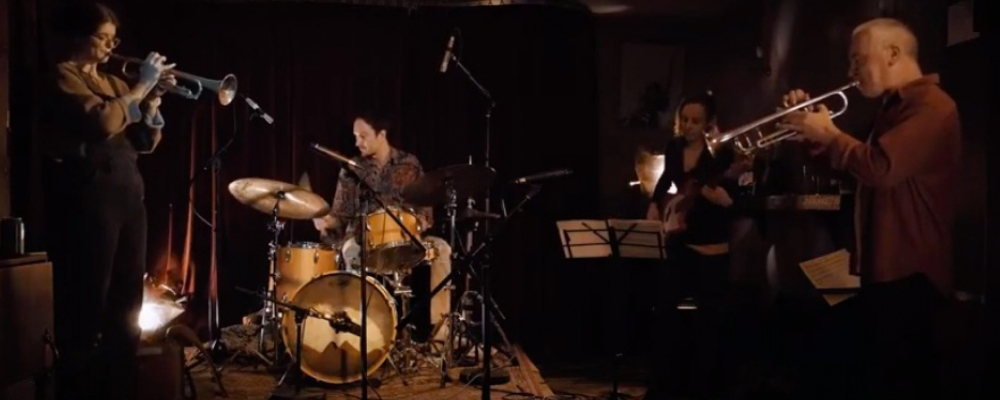 Birmingham Jazz Festival
Featuring four of the UK's most extraordinary improvisers, Total Vibration is a double-trumpet ensemble that dives head-first into repertoire old and new. Hailing from acclaimed bands such as Pigfoot, Loose Tubes, Polar Bear and Dinosaur, Total Vibration's characteristically bold approach to improvising turns any tune into a riveting, brass-fuelled adventure.
Chris gained his first professional experience with Dudu Pukwana's Zila, aged just 17. He subsequently became a founding member, composer and soloist with Loose Tubes; contributing many pieces to their repertoire for the band between 1984 & 1990. He co-leads Total Vibration with Laura Jurd.
Laura Jurd is a trumpet player, composer and improviser from the UK.  A recipient of multiple awards and a BBC New Generation Artist from 2015-2017, Laura has developed a formidable reputation as one of the most distinctive and creative composer-performers to emerge from the UK in recent years.
Chanelling the free spirit of musicians like Ornette Coleman, Charles Mingus and Geri Allen, these five musicians are equally at home playing free music as they are weaving their way through tighter structures. A tantalising two trumpet treat!
Laura Jurd – Trumpet, Chris Batchelor – Trumpet. Tom Herbert & Ruth Goller – Bass & Corrie Dick – Drums