Mark Lockheart Quartet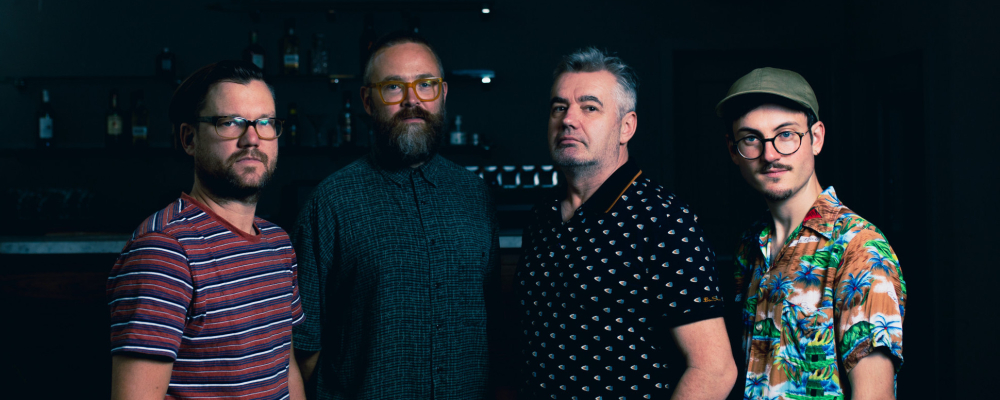 Dreamers is the new project from British saxophonist and composer Mark Lockheart. Stylistically free and slightly psychedelic in nature, the formation of Dreamers signals a new trajectory for the musician who has already featured on a wide ranging and diverse catalogue of albums including Radiohead's Kid A and Prefab Sprout's Steve McQueen. As a founding member of Loose Tubes and Polar Bear, Mark Lockheart has often remained ahead of the curve and has constantly explored new directions in his own music. Dreamers epitomises that adaptation and evolution, allowing the music to speak beyond the boundaries of genre. Lockheart's multifaceted outlook on music is explored through a new set of original compositions with this bold and unique sounding group. Expect urgent, exciting grooves and textures all cleverly crafted together within Lockheart's unique and memorable melodies. There's a wide range of influences here, from Ellington and Shorter to John Zorn, the Beatles and even Kraftwerk!
As Mark explains:
"The grooves, the sonics and the musical character of each piece are all hugely important. The process of writing music for these musicians led me into a new sound world that's very different from anything I'd done before".
"I wanted this music to be unfussy and direct, but also unpredictable and surprising. The grooves, the sonics and the musical character of each piece are all hugely important and the process led me into a new sound world that's very different from anything I'd done before. The three musicians in this group have been cunningly intuitive about how I wanted the music interpreted and I love how everyone plays in this band. Elliot's wonderful sonic palette, Tom's deep rooted bass playing and Dave's incredible groove and spirit, holds the music high and gives each piece its identity and character."
"From Loose Tubes to Polar Bear and beyond, Lockheart's capacity to be ahead of the jazz cure is undeniable. In this new band his combination of lyrical economy and harmonic creativity has found three improvisatory soulmates who clearing know how to make the most of his compositions in their own terms". Jazzwise magazine
Line Up: Mark Lockheart – sax, Elliott Gavin – keyboard, Tom Herbert - bass & Dave Smith  - drums