Zoetic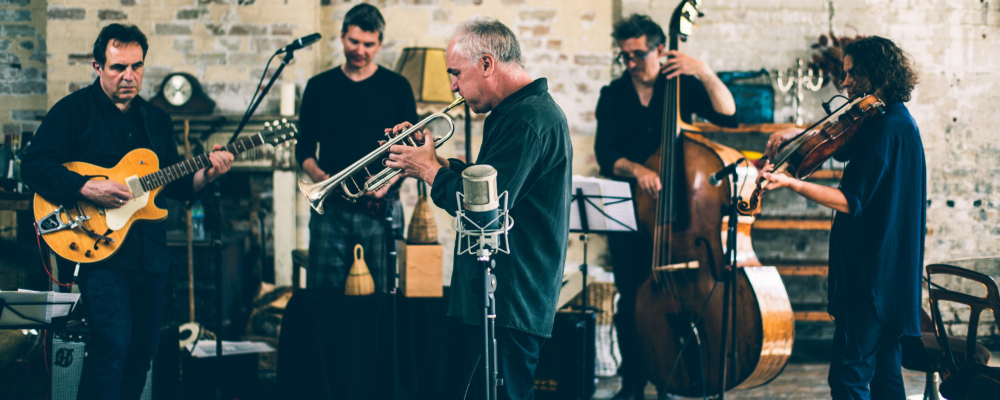 Introducing Zoetic, a new project from award-winning composer and trumpet player, Chris Batchelor.
Renowned for his melodic and warmly lyrical trumpet playing, Chris Batchelor has been composing music for almost as long as he's been performing. Winner of the prestigious Paul Hamlyn Foundation Award for Composers, this new ensemble sees Batchelor further honing and distilling the approach he established in his writing for Loose Tubes and Big Air.

Batchelor's distinctive compositions for Zoetic are the outcome of his long-lasting immersion in a wide range of music in London's varied scene, from East African guitar band grooves to echoes of wistful European folk themes and sinuous lines reminiscent of Arabic music. Add the influence of Batchelor's original voice throughout and you have a rich source of inspiration for this exceptional group of musicians.
Line Up: Chris Batchelor – trumpet, Margrit Hasler – viola, John Paricelli – guitar,
Steve Watts - double bass & Paul Clarvis - tabla and percussion