ALATI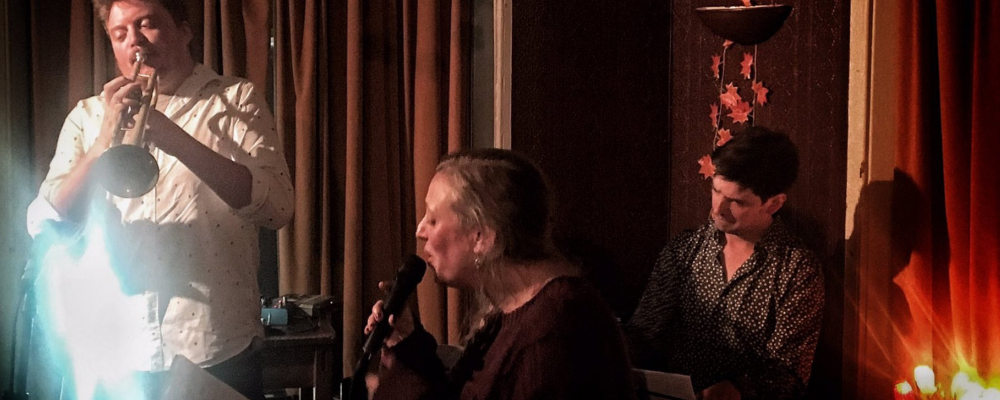 ALATI is a trio led by Chris Dowding, that explores settings of various poets, including Alice Oswald, Colin Simms and Andrew McMillan.
They have performed around the UK, including several times at the Clerkenwell ARTS lab night in London. Their various projects inhabit both electronic and acoustic soundworlds. Tonight's gig launches 'Ascending the Morning' - a booklet and CD published by Singular Publishing, which includes notation, artwork and a CD of settings of poems by Alice Oswald. The CD is released on the Luton-based 33Jazz label. The collection features pulsing piano patterns, Brigitte Beraha's wonderful vocals and more.
Individually, the musicians have worked with trombonist Annie Whitehead and Babelfish, as well as all leading their own projects, including Dave O' Brien's Porpoise Corpus, and more  recently Brigitte's acclaimed quartet Lucid Dreamers.
Come along for a night of ethereal and evocative settings..!
Line Up: Brigitte Beraha - vocals, Chris Dowding - trumpet & flugelhorn & Dave O' Brien - piano