Charlotte Glasson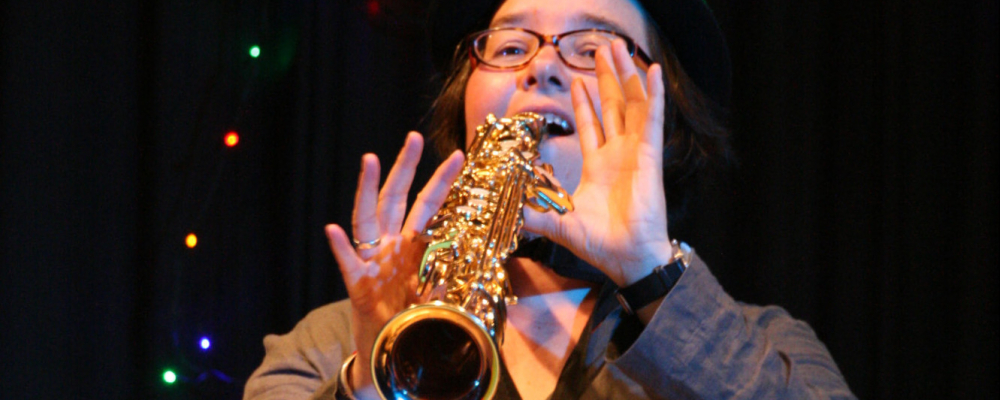 The award winning Charlotte Glasson Band are back, and promoting their new album 'Bonito.' Filled with colourful grooves, lush ballads and high energy swing it will be a night to remember. Since winning the 'Best Newcomer Award' in Marlborough Jazz Festival, the Charlotte Glasson Band have been wowing audiences from many jazz festivals including- London Jazz Festival, Southport Jazz Festival, Swanage, Teignmouth, Ealing and Oxford Jazz festivals. Stylistically Charlotte's compositions draw on influences from all around the globe, but she has the vision to combine these into something that is uniquely her own, upbeat and bouncy on the surface but with all sorts of interesting twists and turns as a sub-text. And she uses the enormously varied instrumental resources at her disposal in an unfailingly imaginative way - her own armoury alone contains a small orchestra's worth of sonic possibilities.
Press quotes
"If you've ever wondered what smiles sound like, this is it."  Jackie Hayden Hot Press 
"Multi instrumentalist Charlotte Glasson will restore your faith in jazz. Witty, exuberant & genre defying stuff" @LocalSCambridge
"If you could bottle this band's music, how wonderful it would be to inhale it to start every day." Express and Star, Lichfield.
"Versatile contemporary jazz and fusion saxophonist/multi-instrumentalist/composer plays diverse originals all laced with her own bluesy, expressive sax work."  - Time Out
Line Up: Charlotte Glasson - sax, flutes, violin; Mark Bassey - Trombone; Chris Spedding - Guitar; Lloyd Coote - Sousaphone and double bass & Sam Glasson drums