Shiv Singh – 'Loophole' – with Soweto Kinch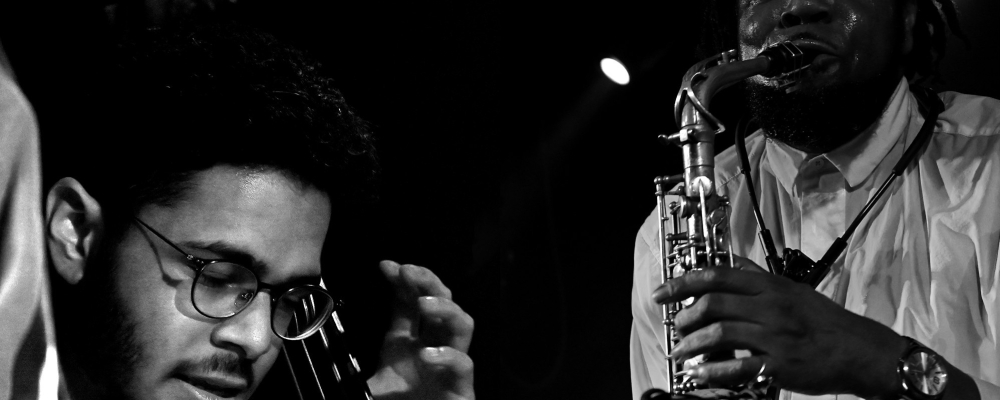 A Jazz Central gig organised by Jazz Midlands and Birmingham Jazz showcasing the Mentors work with their emerging star Mentee.
Shivraj Singh is a young up and coming double and electric bass player from Birmingham, UK. His first experience playing was at a very young age through the outreach programme ran by Jazzlines called the Jazzlines Summer School. Where he performed and studied with some of Britain's Jazz giants. The likes of Nikki Isle, Shabaka Hutchings, Reuben James and Kit Downes were all part of the programme. He later went on to study at the decorated Royal Birmingham Conservatoire (2015-2019) where he was taught by Mike Williams, Mark Hodgson, John O'Gallagher, Arnie Somogyi, Hans Koller and classical bassist Thomas Martin. Over the course of his short career he has performed with Soweto Kinch, Clark Tracey, Percy Pursglove, Sara Coleman, Denys Baptiste, Nikki Yeoh, Liam Noble, Jean Toussaint, Phil Robson, Xhosa Cole and the Black Voices to name but a few. 'Loophole' is joined by saxophonist and poet/MC Soweto Kinch, who has been mentoring Shivraj.
Line Up: Shiv Singh – bass with Soweto Kinch - sax, Steve Saunders – guitar & Luke D'Aulerio