Dan Lockheart – 'Roots to Leaves' with Alex Hitchcock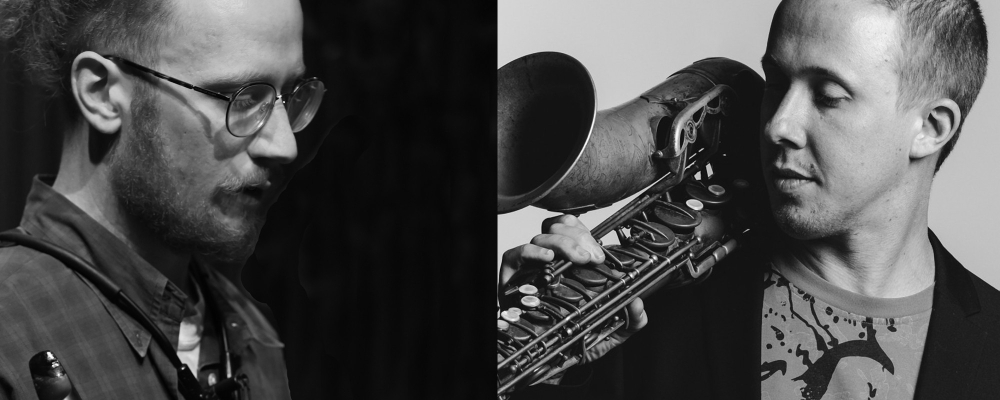 A Jazz Central gig organised by Jazz Midlands and Birmingham Jazz showcasing the Mentors work with their emerging star Mentee.
Dan Lockheart is a saxophonist, composer, artist and poet. A recent graduate from Royal Birmingham Conservatoire, Dan performs frequently across Birmingham with his own quintet as well as the Birmingham Jazz Orchestra. Influenced by the great tenor players of the past and present, including Joe Henderson, John Coltrane, Mark Turner and Myron Walden, Dan plays with a dark sound and strong melodic intent; his music focuses on groove and melody whilst maintaining an overarching narrative. Dan has been mentored by leading British saxophonist and composer Alex Hitchcock, through the Jazz Central Mentoring Programme for Jazz Midlands.
Through music, improvisation, and words, 'Roots to Leaves' explores our connection with nature and the ways in which it supports and inspires us. During the development of the project Dan commissioned five Birmingham-based poets to write a piece inspired by one of five prompts: Seed, Roots, Trunk, Branches, Leaves. The resulting poems provided the basis for each composition within the suite, with words woven into the score. 'Roots to Leaves' explores the comparisons that can be made between the life of a tree and that of our own; how we share vulnerabilities and must grow and change with time to best suit our environment.
Line Up: Dan Lockheart - spoken word, Saxophone, Flute with Alex Hitchcock - sax, Torin Davies - Guitar, Jonno Gaze - Drums, & Josh Vadiveloo - Bass