Nigel Price & Lorne Lofsky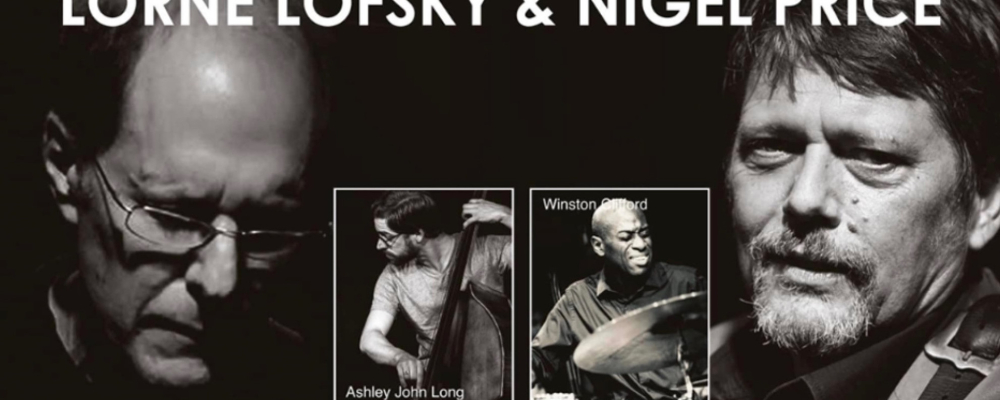 Over a career spanning more than 25 years, award winning jazz guitarist Nigel Price has become widely acknowledged as one of the hardest working musicians in the business.
Lorne Lofsky is literally a living legend, having toured and recorded with Oscar Peterson, Joey DeFrancesco and...wait for it...Chet Baker. He's also perhaps more widely known in guitar circles as working and recording with the great Ed Bickert (guitarist with Paul Desmond).
Nigel Price is one of the most highly regarded and in demand guitarists on the UK jazz scene today. He spent three years with UK funk legends - the James Taylor Quartet, was voted No.1 in the 2016 British Jazz Awards for "best guitarist" and is also a regular performer at Ronnie Scott's, where he's played around 600 times.

Ashley John Long's fiery and almost impossibly virtuosic playing is really something to behold. Perhaps the most singularly impressive double bassist we have here in the UK.
Winston Clifford is absolutely bursting with music. He's simply one of the greatest drummers to ever herald from these islands. He's not just a great drummer. If you're lucky he might pick up a microphone and deliver one of his jaw dropping scat solos. Together, this 'mega-band' will be playing selections from the 2 albums Lorne made with Ed Bickert.

Lorne's control of the instrument (coupled with his ever tasteful approach) is utterly world class. This is the first time Lorne has toured this side of the pond under his own name in around 40 years. Don't miss this rare opportunity to experience one of the World's great guitarists.


Line Up: Lorne Lofsky – Guitar, Nigel Price – Guitar, Ashley John Long - Double Bass & Winston Clifford - Drums