Happenstance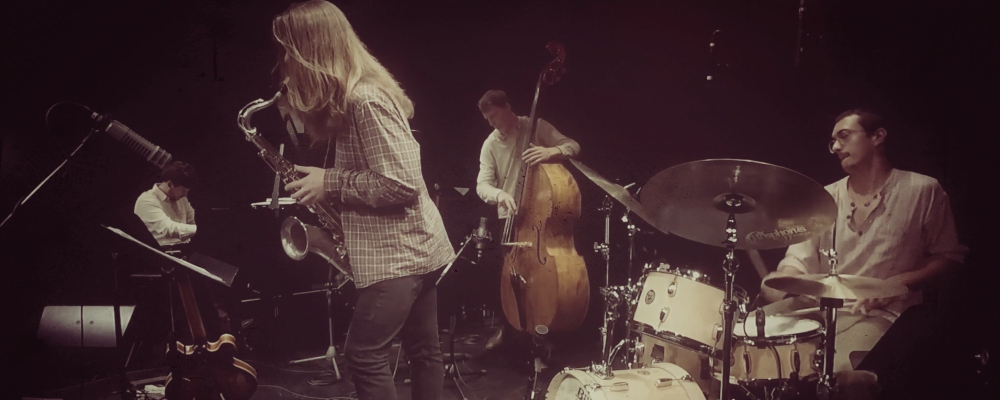 Having discovered an instant connection during a chance jam session towards the end of 2021, the group continued to meet, play, and develop their sound almost every day for the following 6 months. The mutual trust that resulted from this period is essential to their concept of finding freedom and taking risks whenever they play.
Initially united by their love for the music of Wayne Shorter and The Beatles, they carefully assembled a repertoire encompassing their favourite composers in addition to jazz standards and compositions by each band member. They were lucky enough to workshop and refine their music with Mark Turner, Larry Grenadier and Ambrose Akinmusire amongst others, whilst studying at the prestigious Jazzcampus in Basel and are looking forward to recording their first album there in the winter of 2022.
Happenstance brings together four distinct voices in European jazz, each flavoured by their home nations of France, Spain, Czech Republic, and the U.K. respectively. They are very excited to present their new music for the first time in their 2023 U.K. tour.
Line Up: Zdeněk Tománek (CZ) - Tenor/Soprano Saxophone, Noé Sécula (FR) – Piano,
Tommy Fuller (UK) – Bass,  Lluís Pérez-Villegas (ES) – _Drums