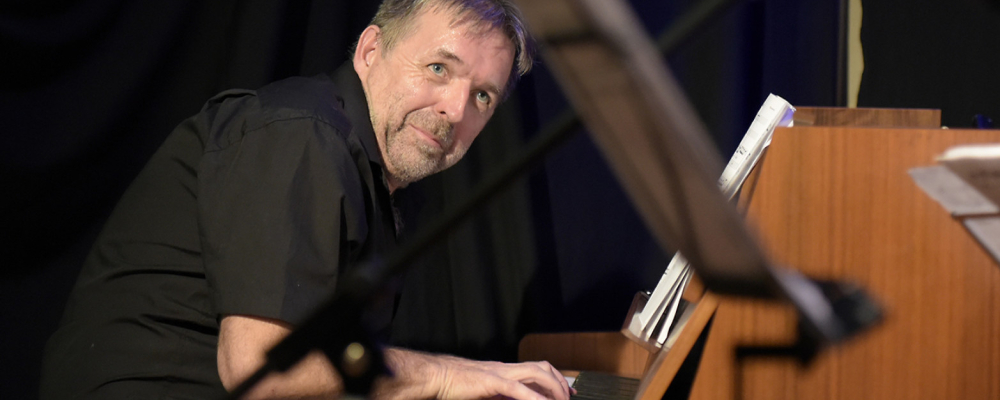 It's still holiday time but the Autumn is fast approaching and we have a brilliant set of gigs ready and waiting including a special one day Jazz and Dance and More spectacular in November. Full gig details will be up soon but here's a taste of what's coming up. We kick off with bassist Chris Laurence's star band on the 8th September and then we have Jay Riley the esteemed promoter of Stratford Jazz with his quartet. Orjan Hulten is back with his Swedish star band as part of the first tour for the new JazzWM Network. To round off a busy September we have two gigs. First we are supporting the Jazzlines gig celebrating Mike Gibb's 80th birthday on the 28th and then on the 29th we have Brandon Allen doing Gene Ammons.
October sees a brilliant double bill of Duos with Ivo Neame/Jim Hart and James Banner/Kit Downes followed by Mark Pringle's International Quartet and then the return to his home town of Theo Travis and Double Talk. Christine Tobin launches our Crossing Boundaries weekend with culminates in a full day of burnin' gigs and workshops on November 5th with star line ups playing Jazz and Tango, Jazz and Flamenco, Carnatic singing from India and the brilliant Do Not Go Gentle form Huw Warren.
The season ends with three final hot gigs: The Julian Costello Quartet, Greg Abate from the US with Ellitt Sansom's Trio and then Ed Jones with his Quartet. Its all too good to miss!