Celebrating 40 Years of Jazz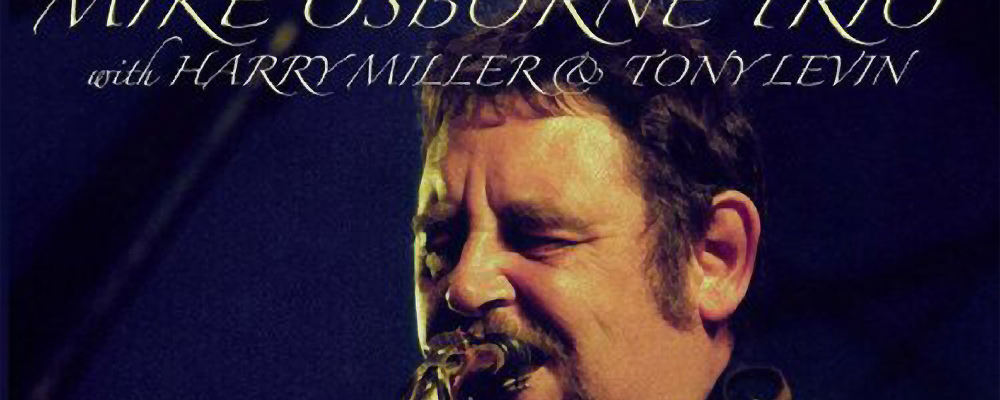 Image: Mike Osborne Trio recorded in 1976 at Birmingham Jazz by George West.
Until Birmingham Jazz launched in September 1976 there was no regular contemporary jazz club or venue in the Birmingham area. There were visiting, often American, groups promoted by people like Norman Granz, that played bigger venues like the Town Hall. Local clubs and venues tended to play Trad and revivalist New Orleans based music.
So in 1976 a group of enthusiasts including George West started putting on gigs, initially at the Grand Hotel in Colmore Row, Birmingham. There is much more to say about the history and we plan to research it more fully over the next year or so but it is arguable that the existence of  Birmingham Jazz has had a major impact on the development of the current, very strong, jazz scene in Birmingham. 
Early on the late, great Stan Tracey CBE (1926-2013) was Honorary President of Birmingham Jazz and for some years opened the season each September so it is very appropriate that the centrepiece of our 40 year celebrations is a concert by the Stan Tracey Legacy Octet - led from the drums by his son Clark Tracey - taking place at The mac on September 24th.
For this fortieth year celebration we have put together one of our most, if not the most ambitious programme ever. It has partnerships new and old, venues for all plus the very best jazz singers and musicians available,  playing the most diverse sounds. This Autumn there are two series of gigs. First, our regular Friday (with one extra one on a Saturday) night gigs at the Red Lion with an impressive range of bands and top musicians both national and international - two, with the support of the headliners, have local support bands. And then we also have a sequence of Birmingham Jazz at 40 gigs specially chosen to be highlights of this or any year. See inside for more information.
If that's not enough you can get involved! A special sponsorship scheme is offered, by giving £100 as a celebration donor, you receive a special donors card. This gives you free entry to all BJ@40 gigs.  Our normal membership scheme, £35 per person, giving concessions to all ticketed gigs is also available. Opportunities will be available for you to give your own reflection on the first forty years of Birmingham Jazz and the wider history of jazz in Birmingham - in images, drawings and oral recording. Get involved to find out more. 
The Birmingham Jazz@40 Season
The centrepiece is the Stan Tracey Legacy Octet on 24th September led by Clark Tracey. Clark is also on the drums for the opening gig of the sequence on Friday 23rd with Simon Spillett. Next up is Surge Orchestra with a another performance that is sure to be a riot. Darius Brubeck is probably the biggest name we have had the privilege of hosting at the Red Lion and it will be great to see him in that intimate setting. Gilad Atzmon and Alan Barnes hardly need an introduction and will provide musical fireworks! Christine Tobin brings her unique vocal interpretations and we finish in fine style with Jim Rattigan's all-star 12 piece band Pavillon.
We are pleased to acknowledge the support of the Arts Council England for our Birmingham Jazz@40 Season.