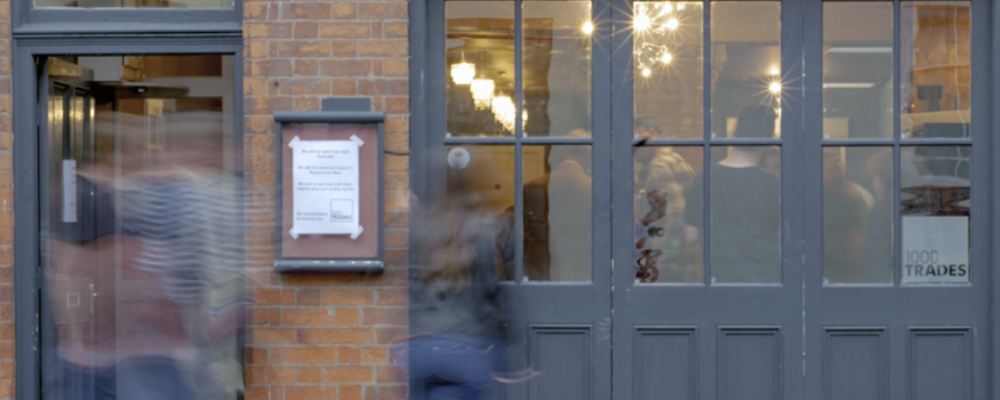 We are excited to announce a new partnership for our Friday night gigs. From the start of the new Autumn Season in September we are moving to 1000 Trades in Frederick Street and we are very happy that it means we are staying in the Jewellery Quarter. 1000 Trades is keen to build a reputation for events and culture and we are pleased to be part of that. 
Obviously we are sad to be leaving the Red Lion UAB which has been our home for over 5 years and its big thanks to Dave, Tom and the team for what has been a brilliant time. But things change and after realising our paths are moving in different directions we have amicably agreed to move on. You never know we may be back for a gig or two in the future but our regular Friday nights now have a new home.
The set up in the room is much improved for all.  We have installed a 'backline' with Piano, Drums and Bass & Guitar Amps.  The house PA system is good, a set of stage lights have been installed and 50 new chairs.  A great room, good atmosphere, best beers around and interesting food every week. Birmingham Jazz Members get 10% if the bar bill as a bonus.
You can just turn up and pay on the door, subject to demand, and pay by cash or card.